Steve Jamison, a resident at Eskaton Village Carmichael, has great enthusiasm for writing. He recently joined the new poetry group at the Village and wrote this poem to celebrate the community he loves. Aside from writing, his other major interests include genealogy. Steve is from Southern California, where he attended UCLA and moved up north to get a Masters in Mathematics from Berkeley, where he ended up teaching for many years. He transferred to Florida State University before retiring and returning to California. Steven and his wife chose Eskaton because they saw how everything they wanted in a community was present. "It just felt right," said Steve. When asked about the poem and what inspired it, he replied, "It was really the staff and the other residents that inspired me. They are all friendly and I feel so comfortable here."
What is Eskaton to Me?
by Steve Jamison

What is Eskaton to me?
An acronym, CCRC?
Is this where I'm meant to be?
What is Eskaton to me?

The place I live at,
where plum and pear trees bloom.
A heavenly "pink palace"
with a lot of elbow room.

The fountains and the duck pond,
the walks, the lawns, the trees.
But certainly the people
mean much more than all of these.

The singles and the couples,
the strong ones and the frail
With fascinating backgrounds
full of triumph and travail.

We mix with other oldsters
and share the lives we had,
mostly of the happy times
with a sprinkling of the sad.

And now we're in the same boat,
perhaps the same cruise ship.
Activities and programs,
it's a real pleasure trip.

With forums and Recitals
and putting on the green.
Sing A longs and Bocce,
it's the best you've ever seen.

The place I live at
has dedicated staff,
So many people working
very hard on our behalf.

The emphasis on fitness,
so much activity.
But especially the people-
Yes, especially the people –
That is Eskaton to me.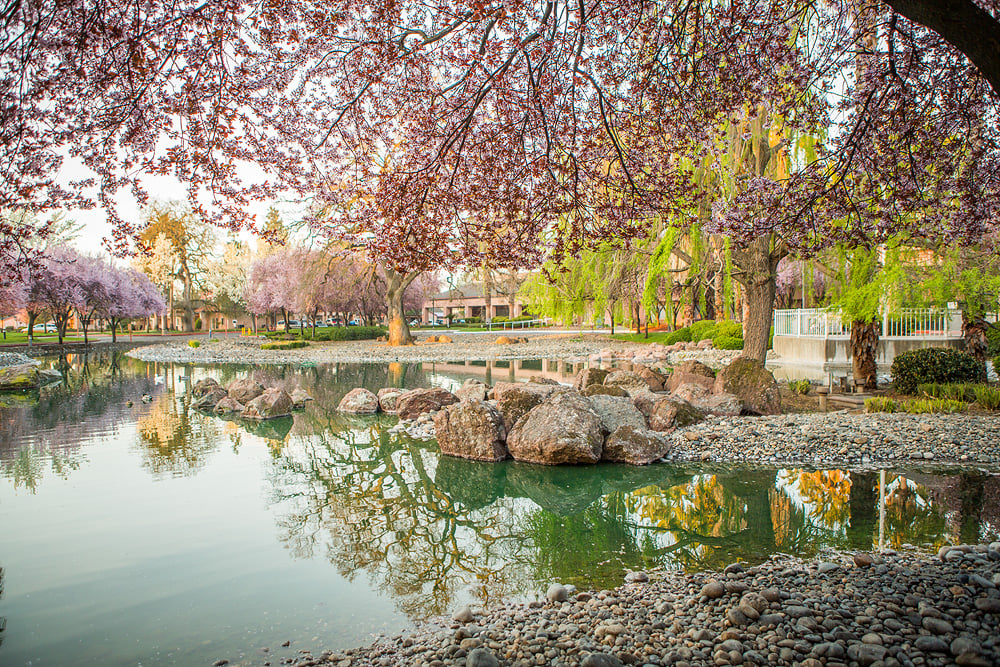 If you are interested in living at Eskaton Village Carmichael, give one of our sales counselors a call at 916-974-2000 or visit www.eskaton.org/evc for more info.