Scammers and identity thieves particularly like to target seniors. Their loneliness, trustfulness, and willingness to listen make them more vulnerable to fraudsters. The Federal Trade Commission said in a 2017 report that 35 percent of all fraud complaints and nearly 19 percent of identity theft complaints affected those 60 and older. This adds up to about $36.5 billion lost in fraud every year for this population alone.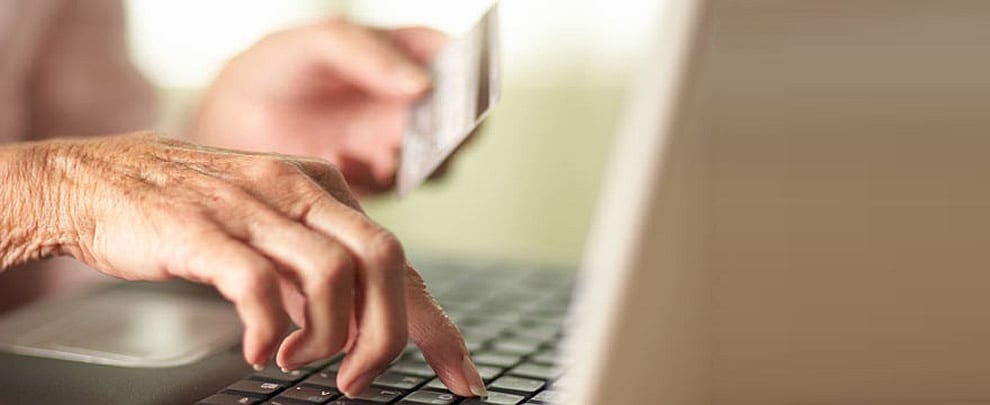 Those who prey on seniors use various tactics. Some make outright threats of arrest for not paying taxes or showing up for jury duty. Others will pretend to be a loved one in harm's way needing money wired immediately. Others will elicit credit card or bank account information under the guise of selling goods or services. A carelessly discarded or left-behind credit card or medical insurance card can also open up avenues for thieves to access personal information to use for criminal means.

The more wily criminals will use charm to befriend a senior, insinuating themselves into a senior's life to get access to financial accounts and credit cards.

Seniors, like the rest of us, also face the impacts of hackers stealing credit card and other information in widespread attacks. But seniors may not always be aware their account has been affected and may not know what to do after hearing their information has been compromised.

If your loved one is a victim of identity theft or other fraud, there are steps you can take to help.

Alert the credit bureaus
Your first calls need to be to the credit bureaus:
• Equifax: 800-349-9960
• Experian: 888-397-3742
• Transunion: 800-680-7289
Place 90-day fraud alerts and credit freezes. Request a copy of a credit report from each to find any fraudulent activity.

Alert the authorities
Next, call governmental agencies that provide identity information.
• DMV fraud hotline: 866-658-5758
• Social Security Administration: 800-722-1213
• U.S. Federal Trade Commission: 877-ID-THEFT (438-4338)
• U.S. Postal Service (to report mail theft): 877-876-2455 (press 3)
• U.S. Passport Services: email PassportVisaFraud@state.gov
• Your local law enforcement agency.

Alert financial companies
Contact your credit card companies, banks, credit unions, investment service providers, and any other financial service company your loved one does business with to let them know what's occurred.

Increase vigilance
• Set up account alerts that go directly to you by text or email to monitor all real-time activity.
• Set credit freezes and fraud alerts through the credit bureaus.
• Consider subscribing to a credit monitoring service that provides monthly reports on credit activity.
• Reduce the number of pre-approved credit offers by calling 888-5OPT-OUT (567-8688)
• Shred all mail before placing it in the trash
• Reset digital passwords
• Enable junk mail filters in email accounts and set to highest level and/or to delete all emails sent to the junk folder.
• Alter settings on cellphones to block unknown callers.
• Consider purchasing a call blocking device for landlines
• Store personal information such as Social Security cards in a safe place.

It's important that you continue to help your loved one recover financially and emotionally from fraud. Continue to check in on them regularly. Meet their friends. Monitor their accounts. Help them properly dispose of mail and keep documents and identification secure. Help them take control back of their lives and money.
Courtesy of Safe Credit Union