It was 1956 when a woman from West Virginia noticed that many of the nursing home residents she worked with had been all but forgotten by their families. Determined to honor and acknowledge these lonely individuals, Marian McQuade spent years educating the public about the vital contributions of older adults and how they still had much to offer, if only someone would ask. In 1973, after two decades of lobbying, West Virginia became the first state to establish an official "Grandparents Day." By 1978, it was officially a national holiday.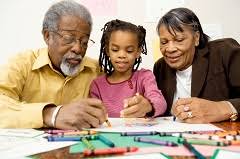 According to the National Grandparents Day Council, the purpose of Grandparents Day is "to honor grandparents, to give grandparents an opportunity to show love for their children's children, and to help children become aware of the strength, information, and guidance older people can offer." There's even an official song ("A Song for Grandma And Grandpa" by Johnny Prill) and an official flower, the Forget-Me-Not.
While many families choose to acknowledge Grandparents Day with a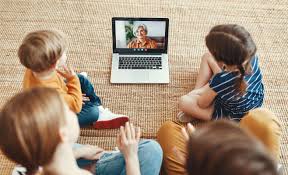 visit, our current health crisis may make this impossible this year. With older adults being the most vulnerable among us, we must take every precaution to avoid endangering their health and well-being. However, recent technological advancements now make it possible for us to be as close as possible without actually being together! Eskaton residents are staying connected with their loved ones through our innovative K4 Connect app. For others, Zoom calls, FaceTime and other video chat formats are easily accessible via phone, computer or tablet, and sending an email can be a quick and easy way to send a message of love and recognition.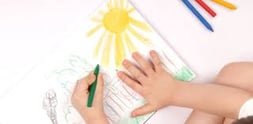 Of course, if you're more the traditional type, picking up the phone for a friendly chat, or sending a handwritten letter or drawing through the mail will always do the trick. Remember – Grandparents Day isn't necessarily about giving presents (though I'm sure they're appreciated). It's about celebrating the legacy of your family and honoring the connection between generations. Take a look at some of these other suggestions from National Day Calendar for more ideas on how you can celebrate this special occasion.
Pick up the phone! Surprise your grandparents with a much-awaited phone conversation.

Write a letter to your grandparents. Share with them the things you've been doing. They will read your letter over and over.

Learn something from a grandparent. Have you always wanted to know how to make Grandma's pecan pie or catch a whopper from the river? Grandma or Grandpa will probably show you how. You only need to ask.

Help them out. Clean out a flower bed. Take out the trash. Mow the lawn. Paint a room. Fix the internet. Run an errand. The list goes on.

Take a photo. Sometimes we forget to capture moments with the people we love the most. Take a photo with your grandparent and make sure they get a copy.

Speaking of photos, spend some time looking through old photos with your grandparents. Ask them questions about the people in them and record the information

.

Adopt a grandparent. As surprising as it may seem, there are some of our older generations who have no grandchildren. However, they still have love and wisdom to share.