In celebration of National Nurses Week, Eskaton would like to extend a heartfelt "Thank You!" to our nurses and care partners who work tirelessly to provide the best possible care to all of our residents and clients.
Each year, between May 6th and May 12th, the nation offers their appreciation to these individuals who have dedicated their lives to the health and well-being of others. Aligned with the birthday of Florence Nightingale, the founder of modern nursing, this special week aims to acknowledge and celebrate the contributions of nurses throughout our great country. What started with one woman and her kerosene lamp over a hundred years ago has evolved into a profession unlike any other, and it honors us to count these men and women among our employees.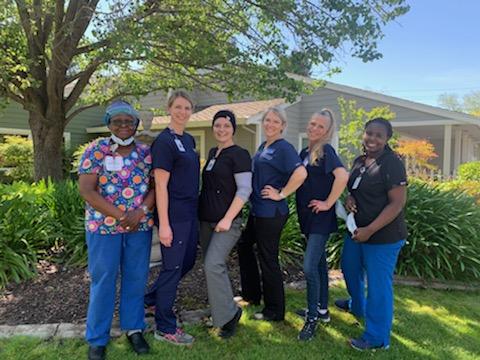 This year, the theme for Nurses Week is "A Voice to Lead," an especially poignant choice during this time of great uncertainty. Nurses do so much more than take temperatures and orders from physicians, particularly when faced with an unprecedented health crisis such as COVID-19. Their contributions to the safety and health of our community should never be taken lightly, for they play a vital role in the healthcare of our people. Without their selfless service, it would be impossible for Eskaton and other organizations to provide the same level of care to those we serve.
Please join with all of us here at Eskaton in sending our gratitude and appreciation to the nurses working within our organization and throughout our society. The world would be a much darker place without the light you shine.