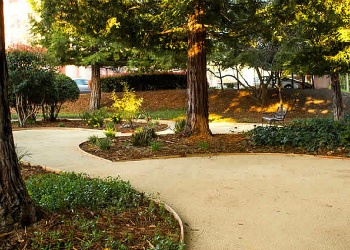 If you are starting to consider senior living communities, chances are you have begun researching which communities match your needs. One thing to take into consideration, however, is the senior living waitlist because chances are you will encounter this more than once during your search.
You probably shouldn't wait until the day you want to move to start your planning since the waiting list at your chosen community can be long. Some questions you will want to ask during the decision-making process are:
Is the community accepting new residents?

What type of contract do they have?

Is there a waitlist?

If so, how long is the typical wait time?

What kind of waiting list is it?
Discover the latest opportunities in senior living with this free eBook - Senior Living 101.
Types Of Waiting Lists at Senior Living Communities
There are two typical types of waiting lists that you will find at senior living communities.
Open-Ended Waiting List
This waitlist is a little flexible. When you reach the top of the waiting list and are not quite ready to move in yet, you are not required to. You can still hold that top position and wait until you are ready to move or until your desired unit opens up.
Keep in mind, however, that some communities have a "three-strikes, you're out" list where you can be bumped to the bottom of the list again if you turn down an opening three times.
Internal Waiting List
If you have to or want to move into the community, but the unit you prefer is not available at the time of your move, you can go ahead and move into the community in your second choice unit until your preferred one opens up. Since existing residents usually get priority over people who are not residents, you may be able to get your preferred unit rather quickly.
Tips For Before And After Getting On A Senior Living Community Waiting List
Some tips you should follow include:
Do your research to find the best senior living community to suit your needs.

Take a tour of your desired place.

Ask the key questions that are most important to you.

Once on the waiting list, relax and begin thinking about what you will bring with you.

Take advantage of any opportunities the community offers to future residents so you can warm up to the place and make new friends.
Adding your name to a community's senior living waitlist is your first step to planning your future. Knowing you are on the list can provide you with peace of mind and a sense of security that you will be taken care of as you age. Keep in mind that every senior living community has its own specific policies relating to its waitlist, so it's best to speak to a representative to learn more.
Please feel free to contact us with any questions you may have about any of the Eskaton Communities and Services.