Philanthropy is a very personal choice and Eskaton believes that anyone can be a philanthropist. Our success in meeting the needs of seniors is based on the generosity of our donors. Learn about charitable giving and annuities.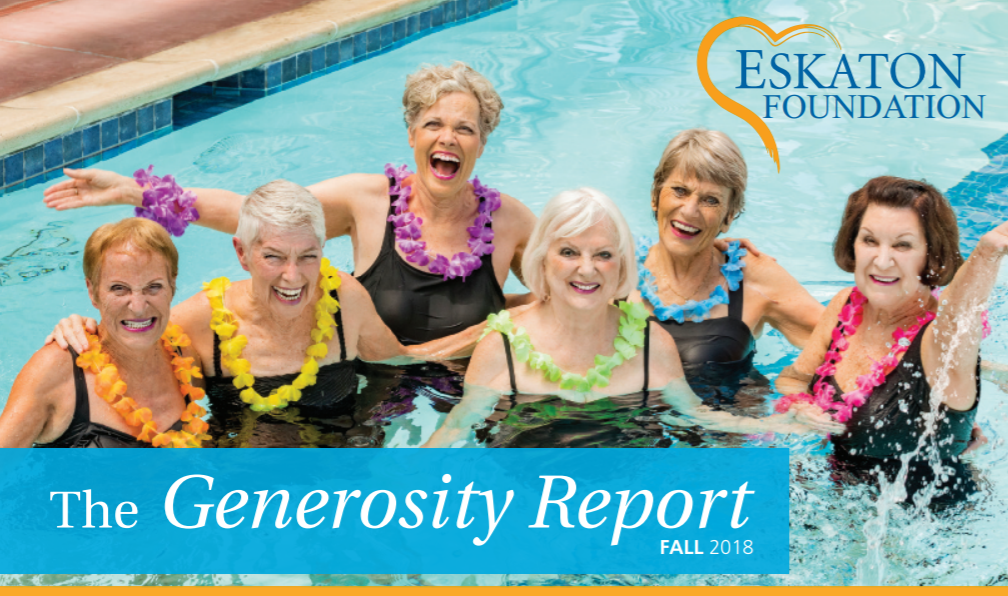 It's not easy choosing the perfect gift, especially when it comes to charitable giving from your estate. When to give, how much to give and the affordability of giving are common concerns. And then there's the choice about how you want the gift to benefit you.
Whether you aim to enjoy tax savings or maintain your current lifestyle, there's a charitable gift that meets your needs. Use the chart below to navigate these advantages and find the perfect gift—one that benefits you and makes a significant impact on Eskaton Foundation.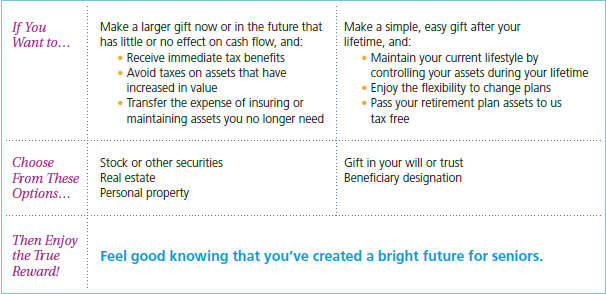 Click here to learn more about Planned and Estate Giving.

Charitable Annuities
The rates for charitable gift annuities—gifts that pay you income for life— are the highest they've been in years! You'll receive more income when you give this type of gift, making this the perfect time to take advantage of this special opportunity. Plus, you'll feel good knowing you're making a significant impact on the future of quality senior care at Eskaton.
How it Works
With a charitable gift annuity, you make a donation using cash, marketable securities or other assets, and we, in turn, pay you a fixed amount for life. It's a great way to supplement your retirement income and feel secure during retirement.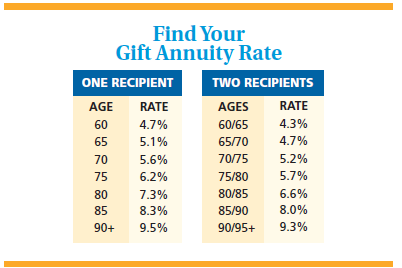 Additional Benefits
Beyond increasing your retirement income as you help shape Eskaton Foundation's future, gift annuities offer you tax benefits, including:
• A partial income tax charitable deduction now for your gift when you itemize.
• Part of each payment is tax–free income throughout your estimated life expectancy.
Tip: Consider Giving Appreciated Assets Funding a gift annuity with appreciated assets can provide additional financial benefits. Call Kim Rhinehelder, VP of Communications and Philanthropy, at 916-334-0810 to learn more.