You may be surprised at the many housing options, services and amenities available in the senior living industry today. You can choose a home, cottage or apartment within a senior living community, retaining your independence and privacy, while also gaining access to a fitness center, golf course, social events, volunteer opportunities, continuing education courses and more.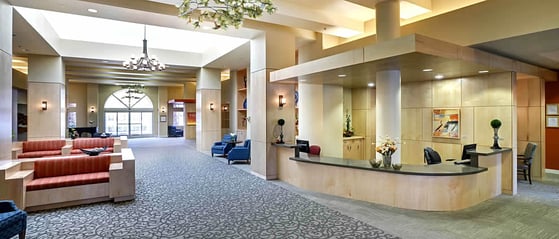 Independent living communities are focused on the active senior. They often have full-time activity directors who arrange outings and on-site activities daily.
Residents who live within the community get access to the many community amenities, such as movie theaters, golf courses, wood shops, gardening areas and more. The key is to find that community that fits the lifestyle you want to live.
Look for senior living communities with activities that match your interests. Use these questions as a guide when touring communities:
What hobbies do you enjoy now?

What things have you always wanted to try?

What activities are available for social interaction?

What's on the current activities calendar and does it interest you?

What opportunities are available for recreational, educational and cultural activities?

Does the surrounding area interest you?

What are local attractions?

Do the amenities offered fit the lifestyle you want, whether that's yoga, a pool, golf course or volunteer opportunities?

Is transportation provided or nearby?