Volunteerism isn't so much about what you do, it's all about who you are. At Eskaton, our 2,600 volunteers each year invest their time, talent and compassion in a variety of beautiful ways.
Opportunities include:
One-on-One Companionship: Encouraging, listening, reminiscing, hand massaging and reading

Group Activities: Cards, bingo, dominos, outings, trivia, sing-a-longs, exercise circles

Musical Entertainment:

Individuals and groups, voice, piano, guitar

Artistic Expression: Includes water coloring and art therapy

Telephone Reassurance and Home Visiting: Provide social and well checks for isolated seniors

Special Events: Preparation, set-up, host, and clean-up

Pet Therapy: Pets can make a difference in the lives of residents

Wheelchair Chauffeurs: Assist residents with mobility to and from activities

Nature Walk Escorts: Accompany residents outdoors to enjoy fresh air and sunshine

Spiritual Support: Provide group studies, one-on-one visits for prayer and encouragement

Teach a Class or Facilitate a Support Group: Bring a skill or area of expertise to share with our residents

Office Support: General office duties, sorting, filing, preparing bulk mailers

Technology Experts:

Assist residents with Skype, Facebook, IPad and computer apps
While National Volunteer Week is April 7 to 13, 2019, we celebrate our volunteers year round and recognize them during a special gala every June in Carmichael, California.
Eskaton volunteers are valued beyond measure. The following poem is a tribute to their generous and giving spirits.
To Our Eskaton Volunteers
You are a light in our world
You are sunshine on a gloomy day
Thank you for laughter that brightens our day
Thank you for being there through ups and downs
Through smiles and frowns
The gift of your time and caring
Is so very special and means more
than words can say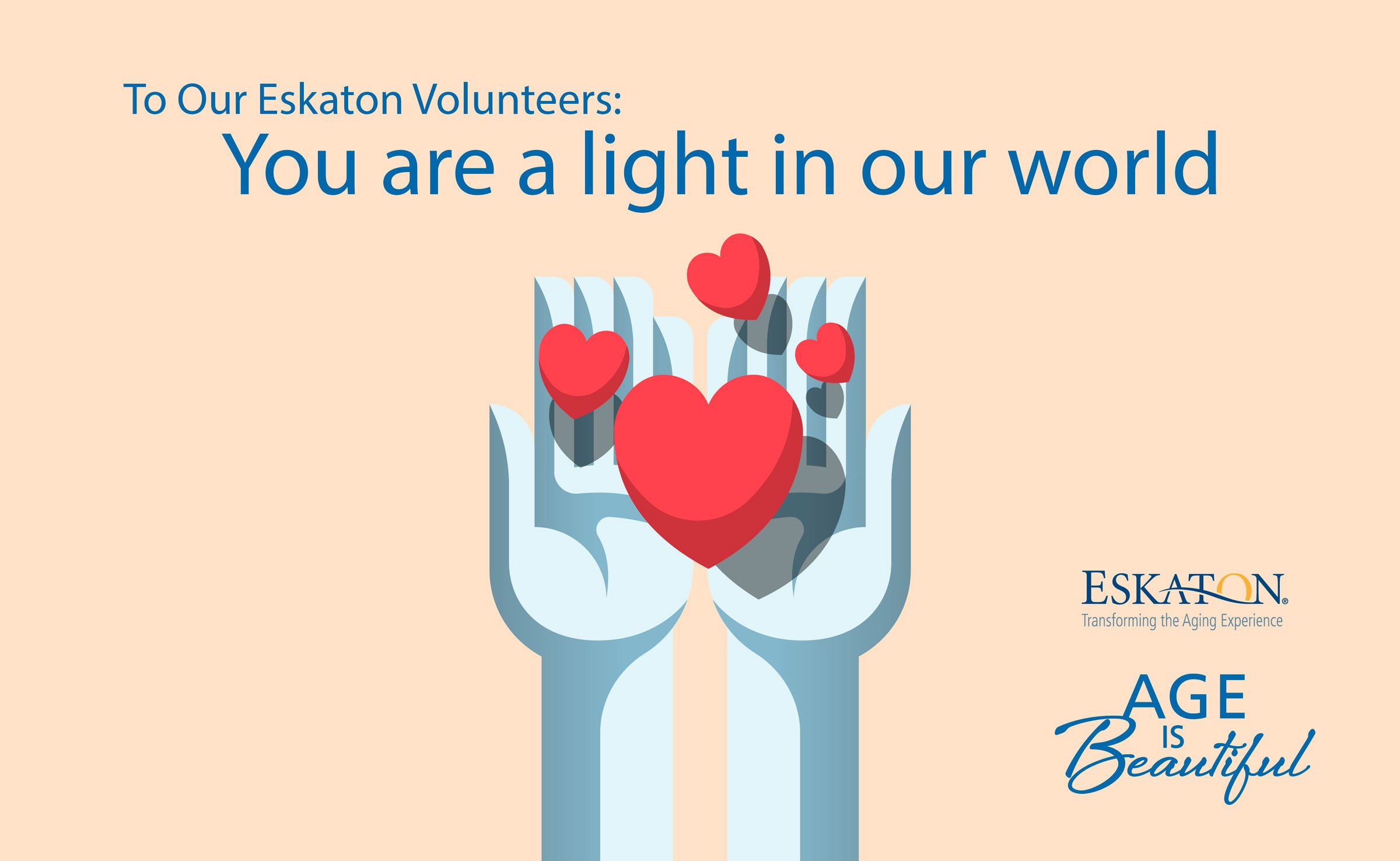 For more information, contact Darlene Cullivan at 916-334-0810 or visit www.eskaton.org/volunteer.
"I really enjoy being a volunteer and the feeling I get from being here. The growing connections I make with the people here make me leave feeling happy and excited to return." - Claire, College Student Volunteer
At Eskaton Village Placerville, we sincerely appreciation all of our volunteers. Debbie Rood is one of our special volunteers who demonstrates compassion, love and kindness as she spends time with our residents and helps with special event such as Kids Connection, 100th birthday celebrations, Family Day, luaus and many other activities and events. We are truly blessed to have Debbie (pictured below).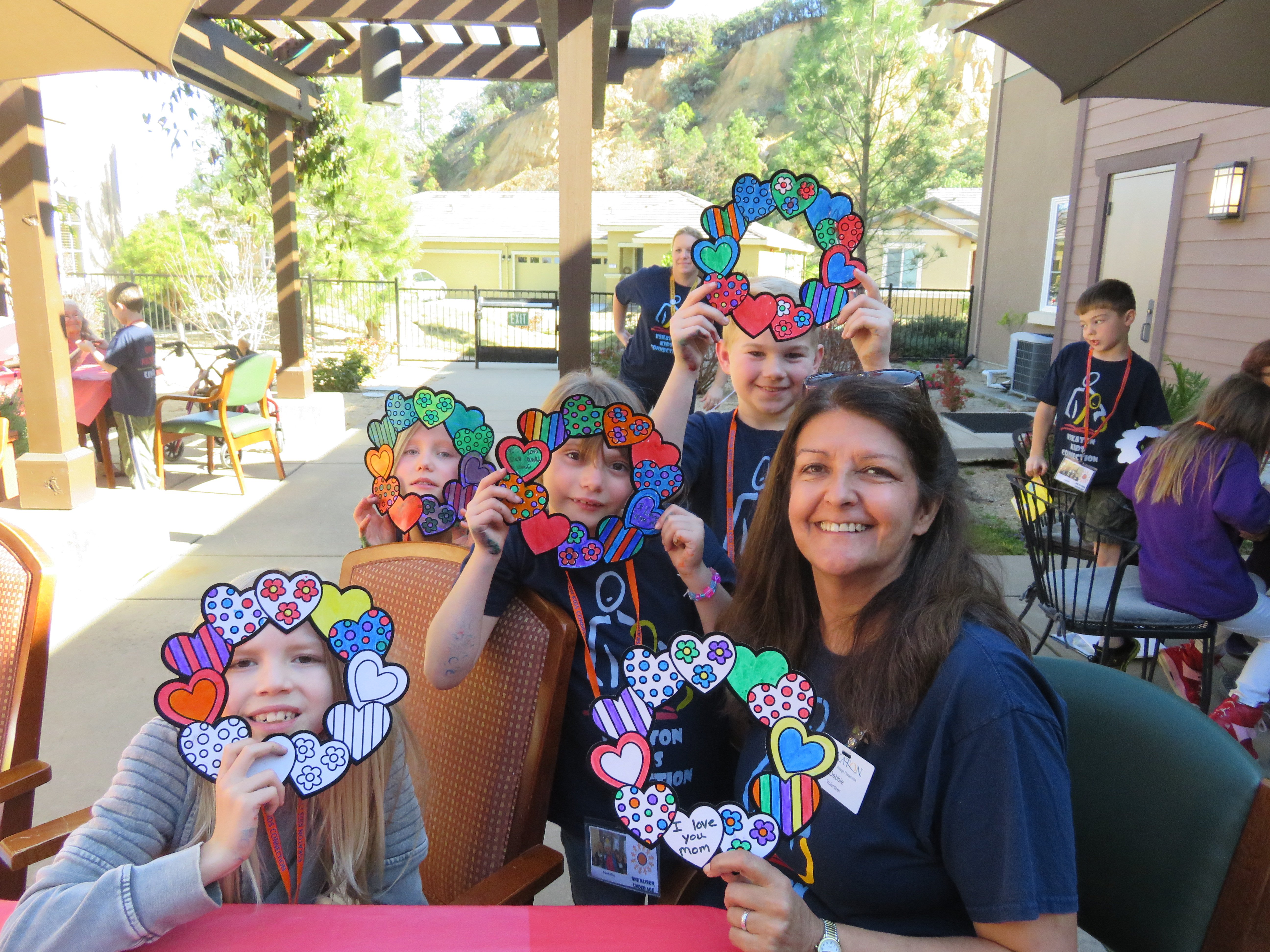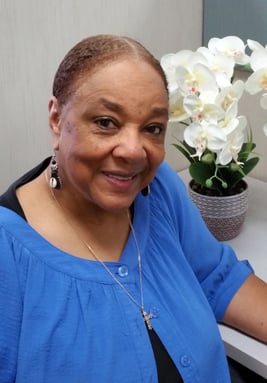 Patricia Pile (left) dedicates her time and energy to Eskaton's Telephone Reassurance program. Patricia began volunteering for Eskaton in 1984, and for the past 35 years she has been a comforting voice and presence to countless homebound seniors, offering friendship, caring, and sage words of wisdom for those in need. She is the mother of nine, and over the years, she has set a wonderful example for her children about the need to appreciate and care for the elders in our community. Patricia's dedication and willingness to serve others is an inspiration for all and embraces the true spirit of volunteerism. The gift of her time and energy is priceless.
To apply as a volunteer with Telephone Reassurance, contact Linda Whiteside at 916-334-0810.