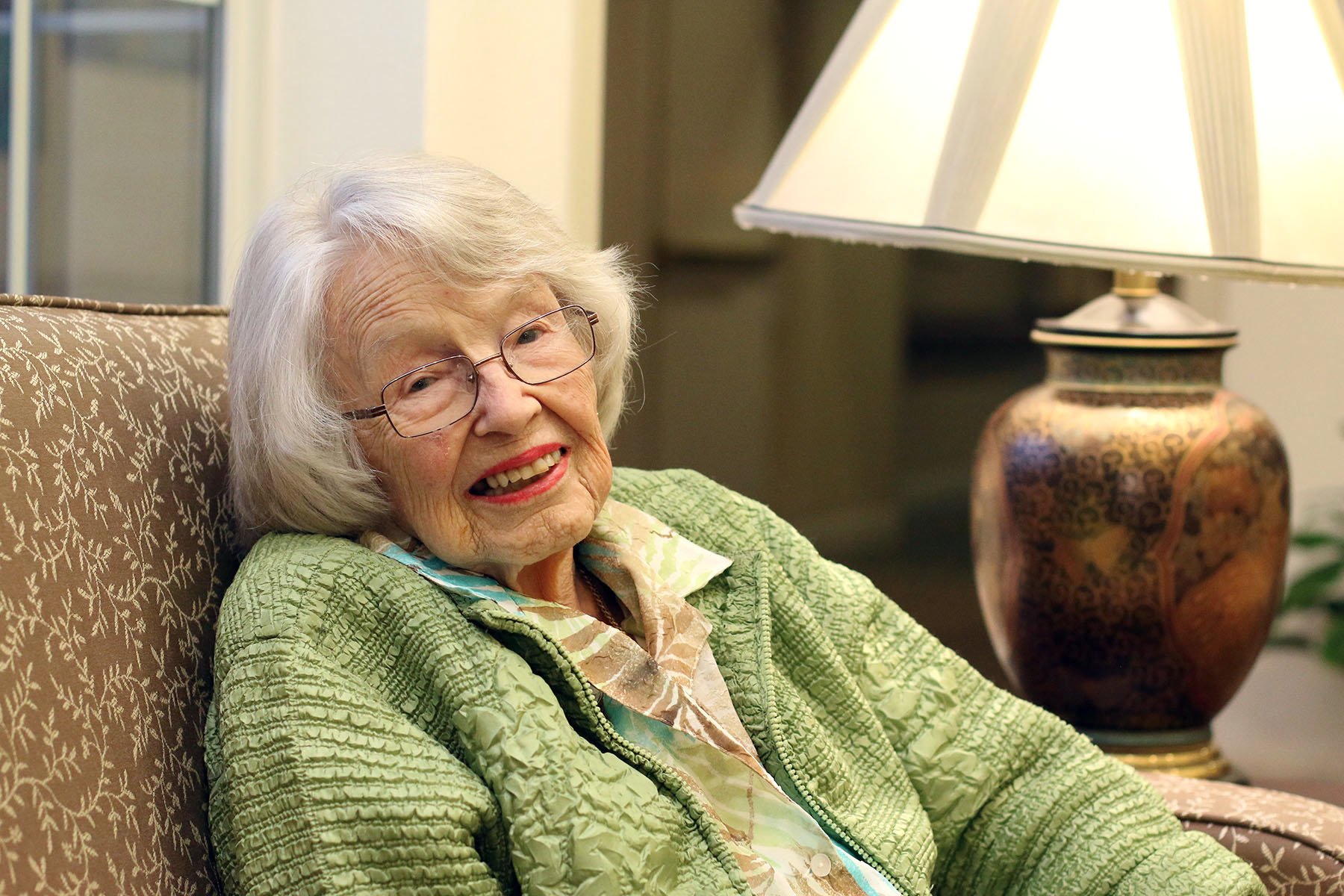 Ninety-seven year old Dorothy brightens up when she gets her photo taken. Originally from Anchorage, she recalls her college freshman year in Fairbanks, Alaska. "It was cold, but it didn't bother us at all," said Dorothy. "I loved Alaska."
After her freshman year, she transferred to Washington State University in Pullman, Washington. Dorothy married in 1938 and she and her husband, a veterinarian, moved to Sacramento following WWII. They raised two daughters and a son here.
After completing her teaching credential at Sacramento State, Dorothy worked as a school psychologist. She implemented Project Head Start for her school district, stating: "I certainly felt very proud when my district had me set up the early childhood program in Rio Linda. We all felt children would benefit from education, even before school began." Dorothy emphasized the importance of parents and children being educated together.
Dorothy received a fellowship to Columbia University and then worked for the State of California. This took her to the Central Valley educating migrant workers. She eventually retired from Sacramento City College as a professor of early childhood education.
After being widowed, Dorothy married Art and the two spent many years together traveling the world, volunteering, and enjoying life in Carmichael. She reflects, "I am amazed at how this area has changed." Dorothy currently lives at Eskaton Village Carmichael.
Learn about life at Eskaton Village Carmichael. Click here or call 916-974-2000.