After many years of adventures and traveling during their 59 years of marriage, Ron, 82, and Dianne, 79, found a rare opportunity: To adopt Dinkie, an abandoned puppy left with tragic burns at the SPCA.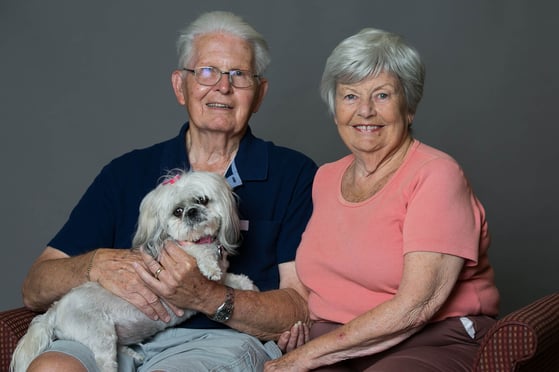 They are now grateful for their little bundle of joy. Ron, a retired California Highway Patrol Deputy Chief, expressed, "She's our everything, she's our spoiled little baby." All the residents in assisted living love when Dinkie comes out to play. "She gets all the attention, and she loves it," said Ron.
The couple moved to Eskaton in 2016 to join several of their friends already living there. They enjoy the food, the staff, and lot of time with their furry companion Dinkie.