Thank you Sandy and Kim, sales counselors at Eskaton Village Carmichael, for giving prospective residents an excellent tour of the community.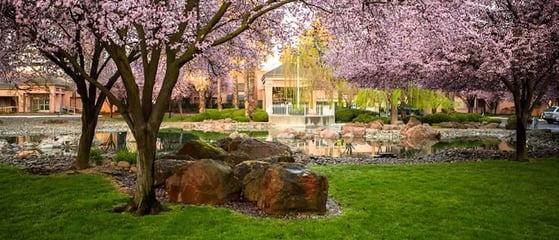 "We wish to sincerely thank you both for your kindness, patience and assistance with us during our recent visit. Having us spend the night was a great idea as that and the dinner with Karl, Karen and Joyce were both delightful and insightful. We believe we got a good feel for the place and found the residents to be friendly, happy and engaged.
The tour was very informative and helpful, too. The setting is gorgeous and the variety of accommodations in size and cost provides for many options and is very appealing. While we aren't ready at this time to make a move, we are narrowing our choices, and Eskaton Carmichael is high on our list. As we get closer to the time of committing to a move we will get back in touch and see what happens.
Again, we both thank you for making our stay so pleasant and informative."
- Prospective residents of Eskaton Village Carmichael