Eskaton Village Carmichael marks 25 years of making a monumental difference in seniors' lives at the 37-acre community near Sacramento.
Eskaton Village Carmichael, a continuing care retirement community (CCRC), is celebrating its 25th anniversary, as well as outstanding satisfaction results. "We are also celebrating a resident who has called Eskaton Village Carmichael home for the past 25 years," said Executive Director Greg Klick. "In 1992, Chuck Naegeli was one of the first residents to move in."
"We did the right thing when we moved here," noted Naegeli. "The staff has taken good care of me." After Naegeli attended the 25th anniversary black tie celebration at the community, he decided to throw the staff an appreciation party.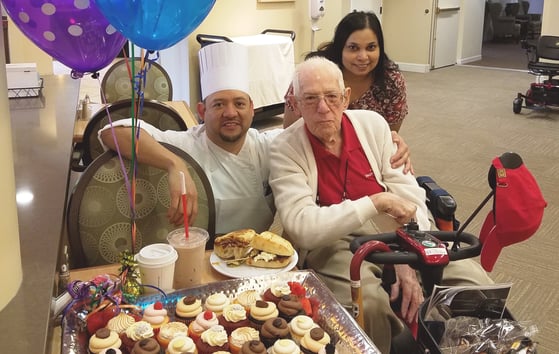 Vital Research, a third-party research consulting company, polled 374 Eskaton Village Carmichael residents between September 2016 and March 2017 to discover satisfaction and found 100% rated staff friendly and courteous. "Residents frequently tell staff how much they appreciate them," said eight-year resident Karen Robison, who is a member of the Eskaton board and the community's resident council. Robison, who lives at Village Carmichael with her husband Karl, says staff is young, enthusiastic, courteous and knows everyone's names and preferences.
Vital Research found that 96% of residents said, "A high value is placed on service excellence," and 96% also said staff is "responsive to my needs." "We attribute these results to consistent coaching, training and awareness to be responsive to the needs of our residents," said Klick. "We've focused on the new employee selection and orientation process to deliver top-quality service. Supervisors are continuously providing performance feedback to staff. We strive to do better each and every day."
"We are so blessed to have a wonderful staff here," said Mariann Sheldon, president of the resident council, who moved to Eskaton almost three years ago with her husband Dale. "When we say we are family it includes the employees."
Residents create the lifestyle they want to live, and influence the culture, cuisine, activities, outreach and life-enriching programming. There are 40 committees plus the resident council that are engaged in creating community. "Residents here consistently express care for one another," said Dick D'Agostino, past president of the resident council and a resident for six years with his wife Pat. "It's a family. We look out for each other."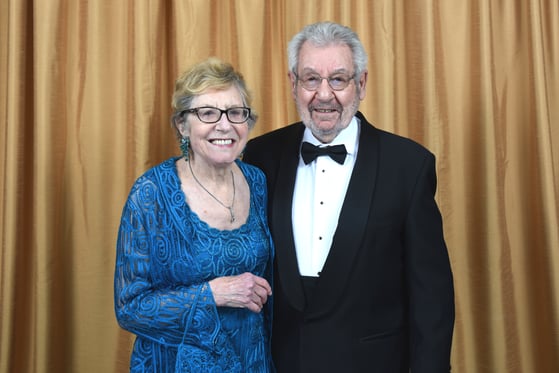 The residents truly care about the staff and formally recognize individuals twice a year. Once between Christmas and New Year's when they donate to the Employee Appreciation Fund, and in the summer when they announce the Employee Scholarship Fund recipients. Due to a large bequest left to the resident council years ago, an open-ended Scholarship Fund was created for staff education. In 2016, $23,000 was awarded to 18 employees. To be eligible, the employee must have at least six months minimum employment with Eskaton, be in good standing with their manager, apply for the scholarship and go through an interview process with the scholarship committee.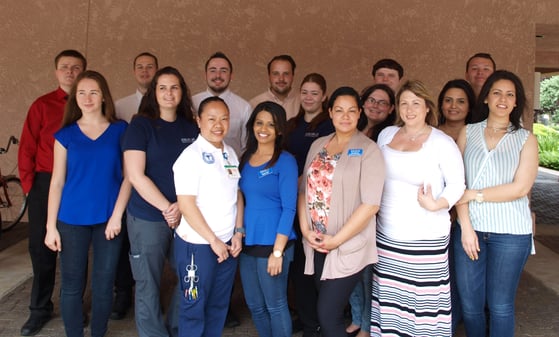 "We are all grandparents," concluded D'Agostino. "These kids become like our grandchildren."
For more information about Eskaton Village Carmichael, visit www.eskaton.org/evc.