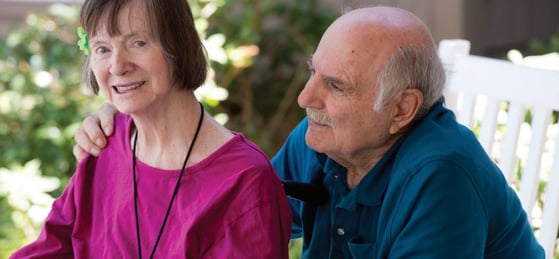 As a caregiver, it can be difficult to find enough time to care for your mom and dad, let alone yourself.
But staying healthy physically, emotionally and socially is one of the best things you can do to continue providing support for your parents. There are many options nowadays for care and caregiver support.
Have you considered arranging a short stint in respite care so you have time to yourself? Do you have a support circle to lean on when you are feeling overwhelmed? Have you looked into senior care options? There are many options, from assisted living and memory care to at-home care services.
The senior living industry has advanced and grown rapidly in recent years due to the growing senior population, providing you more opportunities than ever before.
It's important to recognize caregiver stress early and find the support you need. If you are not taking care of yourself, it will be difficult to care for anyone else.
Feeling overwhelmed
Feeling alone, isolated or deserted by others
Sleeping too much or too little
Gaining or losing a lot of weight
Feeling tired most of the time
Losing interest in activities you used to enjoy
Becoming easily irritated or angered
Feeling worried or sad often
Having headaches or body aches often
If you are experiencing these signs and symptoms, talk to your doctor or reach out to family, friends or a local senior care center.
Join one of Eskaton's Caregiver Support Groups. Call for Schedule.
Eskaton is a Northern California-based nonprofit with more than 45 years of experience offering services and support for nearly 12,000 older adults each year. Our communities feature everything from independent living to assisted living to skilled nursing, rehabilitation and at-home care. For more information on Eskaton, contact us at 888-684-6554.