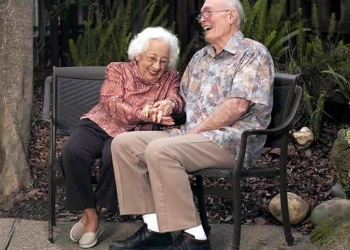 As you age, finding the right home can simplify your life greatly. The key is to make living with purpose a priority wherever you live. With that in mind, these are a few ways the right home can really help simplify your life.
Ways Finding the Right Home Can Simplify Your Senior Lifestyle
Eliminate the Hassle of Maintenance
Things like cleaning out gutters, raking leaves, mowing lawns, and shoveling sidewalks are often necessary for older adults living in their own home. Moving into an independent living community makes them things of the past as these tasks are done for you. This allows you to focus on activities that are life enriching rather than those that diminish your enjoyment of life.
Does your home fit your plans for the future?
Ease Transportation Concerns
While some communities encourage residents to continue driving as long as they are comfortable and safe to do so, most offer transportation options as a service to residents. Some will offer transportation to medical appointments, regularly scheduled shopping trips, and planned excursions to concerts, ball games, musical performances, and other events.
Available Services
Part of finding the right community involves finding the one that offers the right combination of service and costs. Many will offer services to residents that include weekly light cleaning, laundry services, heavy lifting services, and even food services. Some communities offer meal plans that include a specific number of meals per week while others offer three meals per day plus snacks to residents.
Easier Budgeting
Perhaps one of the best ways that an independent living community helps to simplify your life is by easing the monthly budgeting process. You know, from month to month, what your rent, utilities, services, etc. will cost. This helps you to budget for upcoming events, trips, holidays, and more.
Escalating Services
Some retirement communities offer residents the peace of mind of transitioning from independent living to assisted living and full nursing care in one community, without needing to look for a new home as your need for care increases. Knowing that you're choosing a home that will continue to meet your needs as they evolve provides a great deal of comfort and simplifies the process greatly.
With so many great benefits available for choosing the right home for your next home, it just goes to show how important making the right decision can be.
Eskaton, a nonprofit senior living organization in the greater Sacramento area, offers a variety of options for Independent Living with Services. Eskaton Lodges and Villages let you lead an independent, active lifestyle coupled with convenience, support, and assurance if needed.