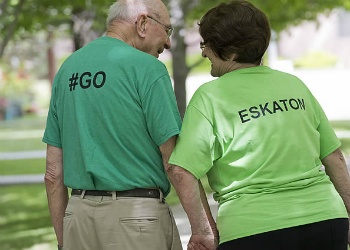 Once the decision has been made that your parent will move into assisted living, it can be easy to get caught up in all the to-dos.
There are campuses to research, tours to plan, packing lists to peruse, downsizing efforts to be made, movers to hire, boxes to pack, and dates to be blocked off for all of these things to happen.
You want to be there for your parent and provide all the necessary help. You likely feel overwhelmed and pulled in many directions. It may seem smoother to just begin making decisions.
However, just remember the No. 1 thing you can do to help your parent smoothly transition into assisted living is to include your parent in the decision-making process.
Empower your parent to become the chief decision-maker. Though there may be a few things that you can decide on your own if your parent doesn't have an opinion on the matter, such as who moves their things, your parent should be the one in charge. You don't need to overwhelm them with decisions, yet your parent should have a voice in this time of transition into their new home.
By giving your parent this power, it will reinforce the fact that they are still in charge of their life. It will remind them that assisted living is a place of empowerment and independence, and they will begin their life in their new home with confidence.
Also remember that moving out of their house will likely be an emotional process. If they have lived there for many years, the house is probably filled with memories that they don't want to leave in the past.
Sorting through belongings will bring up a lot of the same emotions, so be sensitive to those feelings. Don't rush them as they relive old memories and reminisce on the good times their home and their belongings gave to them.
Let your loved one take the lead in directing the moving process, and don't push them too hard toward socialization. Encourage involvement, but allow them to do things on their own time and join the events and activities they choose. When it's their own initiative, they will likely gain more from the event and and create better relationships.
Also remember that your role is now changing, especially if you had been providing care. Many find that they gain back that child-parent relationships that sometimes gets pushed aside when they become a caregiver.
Schedule your first visit to their new home as a time to have a cup of coffee together or enjoy lunch, that neither you nor your parent needs to prepare.