Marleyn Awuy, Wellness Nurse at Eskaton Village Roseville, shares signs that your loved one may need assisted living:
1. The need for care has increased
2. Mom or Dad recently experienced a health scare
3. You're the only visitor
4. Your parent's doctor expressed concerns
Marleyn explains this is when it's time to consider assisted living for your loved one, especially if mom or dad's health needs has become too much to handle at home.
At an assisted living community your loved one will receive support with daily tasks, such as dressing, meals, personal care and medication management, but will continue to live as independently as possibly. Here at Eskaton Village Roseville we also offer memory care for seniors with dementia or other cognitive changes that may be impacting their lives.
Marleyn Awuy, Wellness Nurse at Eskaton Village Roseville, believes Age is Beautiful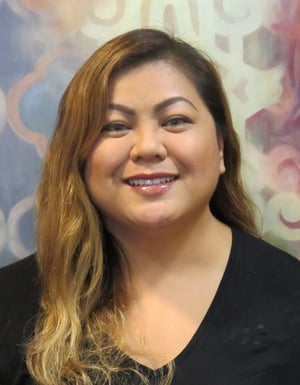 Marilyn became a nurse nine years ago and chose geriatric care because she believes she can make a difference. "Residents appreciate your time and what you do for them," says Marleyn. "I can also learn from their experiences." Marleyn points out a common misconception about older adults: People believe seniors don't understand technology. This is untrue. "We have residents independently using their cell phone and tablets for the Eskaton Connect app," explains Marleyn.
For more information about Eskaton Village Roseville, please click here or call 916-789-7831.