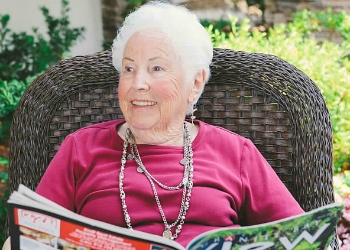 If you are at a point in your life where you are considering moving into a senior living community, you have a lot of options. Deciding factors in your selection may be based on the quality of service you need, amenities you desire, and an affordable monthly rate. How much you pay each month will depend on the size of the apartment, the services you require, and the community itself. To help you find the right budget and price range on the community you choose, here are some tips.
Have you considered all key factors in your budget? Download our free infographic to find out!
Tips to Budgeting for a Senior Living Community
Anticipate Increased Health Needs
There are various factors that affect the price scale of senior living and varies depending on whether you are choosing to live independently or have the assurance of support from professional caregivers.
Some senior living communities already factor in your health need services into their base rate layering them into various levels of care. Others price extra daily living assistance services and medical care separately. It's important you learn how much higher levels of care will cost since your costs will probably increase as you need them.
Sell or Rent your Home
If you find a community that suits you but you are not sure you can afford it, selling or renting your home is an option. You can use the proceeds or rent payments you receive to fund your monthly senior community expenses. There is also the option of a reverse annuity mortgage where you don't actually give up your home, but you receive a monthly payment or lump sum of the value of your home that you can use to pay your senior housing payments. It may be a wise idea to speak with a financial advisor who can consult with you on your finances.
Senior Living Care Insurance
This is by far the best way to ensure you can make those monthly senior living community payments. Long-term care insurance will not just help with your payments, but will also give you more choice in the type of home environment you want to live in.
Again, it's important that you talk to your financial advisor before making any financial decisions. There are a lot of things to consider when it comes to senior living communities. Stretching retirement income and budgeting are likely your top priorities, and a financial consultant can assist you with both. Remember, this community is where you are going to live; therefore it's important that you find a senior living community that will allow you to live the lifestyle you want and feel financially secure as well.
Compare your current home expenses to the cost of living in an Eskaton Community with our free cost comparison worksheet.