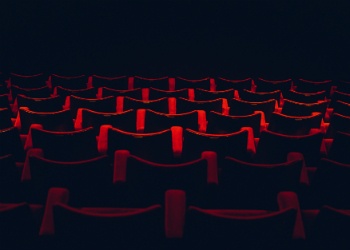 You can always count on Hollywood to provide a good love story. Over the years, there have been many epic tales of tragedies, triumphs and love involving cherished on-screen couples.
From "Frankly my dear, I don't give a damn" to "Nobody puts Baby in a corner," these romantic clips are worth watching again or watching for the first time. Enjoy dinner and a movie with one of your favorite Hollywood couples.
Top 10 Movie Screen Couples
Clark Gable and Vivien Leigh, as Rhett Butler and Scarlett O'Hara, Gone with the Wind (1939)
Humphrey Bogart and Ingrid Bergman, as Rick Blaine and Ilsa Lund, Casablanca (1942)
Burt Lancaster and Deborah Kerr, as Milton Warden and Karen Holmes, From Here to Eternity (1953)
George Peppard and Audrey Hepburn, as Paul Varjack and Holly Golightly, Breakfast at Tiffany's (1961)
Sylvester Stallone and Talia Shire, as Rocky Balboa and Adrian, Rocky I, II, III, IV, V (1976)
Woody Allen and Diane Keaton, as Alvy Singer and Annie Hall, Annie Hall (1977)
Carrie Fisher and Harrison Ford, as Princess Leia and Han Solo, Star Wars: Episode IV - A New Hope (1977)
Olivia Newton-John and John Travolta, as Sandy Olsson and Danny Zuko, Grease (1978)
Robin Wright and Cary Elwes, as Princess Buttercup and Westley, The Princess Bride (1987)
Patrick Swayze and Jennifer Grey, as Johnny Castle and Baby Houseman in Dirty Dancing (1987)
Source: MSN.com
Looking for an active, healthy lifestyle amongst your peers? Check out an Eskaton Independent Living Community.
At Eskaton, you gain a full complement of hospitality-style amenities, such as all day restaurant-style dining, friendly staff to help with activities of daily living and transportation to shopping and appointments. Some communities also have indoor swimming pools, fitness centers, salons and ongoing cultural and recreational activities. For more information or to schedule a tour of one of our Eskaton communities, contact us at 888-684-6554.