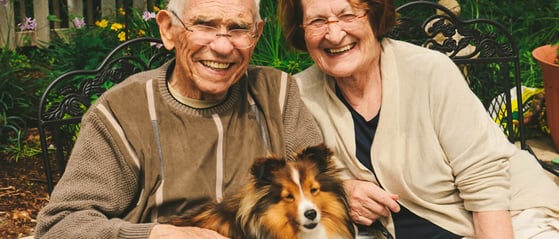 While a dog can help improve your health, you must not forget that dogs can get stressed, too. A move into a new home or community can be particularly stressful.
Your best buddy doesn't know the environment or the new people you'll likely be introducing him to. Some dogs may absorb your emotions. If you feel a little nervous or anxious, your dog may, too.
Use these tips to help ease the transition for your dog into your home:
Be consistent. Keep your dog's current schedule the same for feeding, walks, playtime and bedtime. If your dog is used to having a doggy door, set one up in your home, if possible.
Bring favorites. If your dog has a favorite bed, crate, toy, food and water dish, treat and other familiar items, bring them to your home. Put them in a similar place, like near a door, if possible.
Minimize anxiety. Think of ways to ease your new companion's transition. He may want to be near you no matter what, or he may need time to check out his new surroundings on his own and feel comfortable.
Be patient. Allow your dog to sniff around his new quarters. Let him explore — and if he decides to hide for a while, that's OK, too. Allow him to come out when he is ready and be patient with behavior changes for a little while. He needs time to adjust to his new home, just like you would.
Don't Be Afraid to Ask for Help
Lastly, don't be afraid to ask for help. Oftentimes, a difficult behavior in a dog is simply due to discomfort and anxiety with change. A professional trainer or veterinarian can offer assistance and great advice on how to help your dog feel comfortable and at home with you.