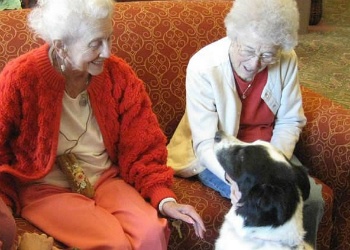 You have done your research and found the perfect senior living community of your choice. Don't delay moving in. There are so many things for you to do and such a vibrant lifestyle you can live in senior communities today, there is no need to wait to move in. In fact, if you spoke to some of the residents that already live in these communities, they will tell you they wish they had moved in sooner.
To help avoid frustration, delays, and wasted money, start your search early, and don't wait for a crisis to strike to move into a senior living community. It's understandable that you want to make sure the time is right and stay in your home as long as possible. But, senior living has so much to offer you and if you wait too long to move in, you might miss out. Some things you will miss out on if you choose to wait are as follows.
With so many options, how do you determine what is right for you? Start with this free guide!
Don't Wait to Choose a Senior Living Community
Senior Living Community Wait Lists
Most senior living communities have waiting lists and for good reason. They have a limited number of rooms and apartments and a certain level of care. They have waiting lists in place to ensure consistency in how interest is expressed with their prospective residents and how apartments are secured. Many communities will require you put down a refundable deposit. They may have a non-refundable processing fee too, which keeps the 'less serious' people from clogging up their waiting lists.
Senior Living Community Amenities
Senior living communities offer you a lifestyle where you can live a fulfilling life filled with amenities. This means you get to live a comfortable, healthy, and enjoyable life. Sit by the pool or take up a hobby in their arts and crafts room. There are many life-enriching activities and opportunities to socialize with other residents that you would be missing out on if you wait. The longer you wait to choose a senior community, the longer you are not enjoying yourself with all the amenities they offer.
When you time a move into a senior living community, it's like timing the stock market. When you finally decide you want to or 'need' to move in and you have your sights set on that beautiful, vibrant community, you might find that you waited too long and there is no room. It's time to live your life now to the fullest and enjoy all that senior living communities can offer you.
Eskaton Communities and Service Centers offer seniors in the Greater Sacramento, California area independent living, support, and abundant amenities that are transforming the aging experience. Contact the Eskaton Community or Service Center you're interested in or call us at 888-684-6554 to learn more.