by Gae Ruddell, Activity Coordinator, Independent Living
Check out these upcoming events at Eskaton Village Carmichael. You are invited to join us! Please make sure to RSVP by calling 916-974-2000 and ask for Kim Strong.
We hope you were here . . .
An Evening of Piano Music
Performed by our own Eskaton Residents
This concert was extraordinary! Eight of our very talented residents played solo, two-hand one piano, six-hand one piano, eight-hand two piano, primarily classical pieces. Such talent right here at home
And you are invited to . . .
Chicago Fire
Dinner on the Town
Tuesday, August 16
4:30 pm departure from our Lobby
Your dinner will be hosted by our Marketing Department
Each month we choose someplace different, and then a bus-load of about 24 residents head out for dinner on the town. We enjoy a leisure meal and get back home around 9:00 pm. Come dine with us!
One Big Day!
Wednesday, August 17
#1 Book Sale
8:00 am – 2:00 pm
Books of all possible description will be on sale in the North Auditorium. These are books that we have no room for in our library, and so they are sold at bargain prices.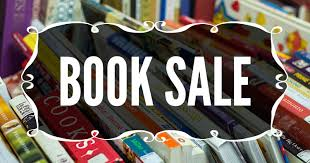 #2 The History of Jazz
10:00 am – 11:00 am
South Auditorium
Our guest speaker will dazzle us with information about jazz greats from 1920's Dixieland through the evolution of the 1960's and rhythm and blues. Features artists he'll be taking about include: Louie Armstrong, Quincy Jones, John Coltrane, and Aretha Franklin.
Attention all dancers
Swing Masters Dance Band
Friday, August 19
7:00 – 8:00 pm, Auditorium
Get out on the dance floor or sing along from your chair, to the lively music performed by this popular local band, Swing Masters.
Ice Cream Social
Tuesday, August 23
2:30 - 4:00pm
On the Patio & in the Café
What's a better way to cool off and celebrate summer than with an old fashioned ice cream social? Let us pamper you with an ice cream sundae, made just the way you like it, as you tap your toes along to live Dixieland music!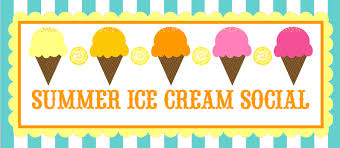 Gourmet Breakfast – Poolside!
Thursdays, until it gets too cold
7:00 – 10:00 am Your breakfast will be hosted by our Marketing Department
Relax in the shade of a beach umbrella as you delight in a gourmet breakfast, prepared by our own award-winning chefs, along side our glistening pool. After breakfast, you're welcome to stick around for a game of Bocce on one of the nearby courts.
A Meal in the Life: Japan
Friday, August 26
4:30 – 7:00 pm
Your dinner will be hosted by our Marketing Department
Each month we're honoring a different country or culture; August will be Japan. After an authentic Japanese dinner in the dining room, you will be treated to an authentic Japanese dance performance in the Auditorium, 7:00 – 8:00 pm. Please plan to join us for this celebration as we experience A Meal in the Life: Japan.
September promises to be an adventurous month, with trips to Travis AFB, the Leland Stanford Mansion, Thunder Valley Casino, lunch at Il Fornaio, and dinner at plan b. We'll also celebrate Hispanic Day with a special dinner followed by a live Hispanic guitar concert.
Watch this site to keep updated on where we're going, what we're doing, and how you can join the fun! You are invited to all the events, but space is very limited, so to attend, we ask you to RSVP to Kim Strong, 974-2064. We hope to see you soon!
For more information about Eskaton Village Carmichael, click here.