by Gae Ruddell, Activity Coordinator, Independent Living
Over 100 ice cream sundaes were piled high to the specification of our residents, who enjoyed their treats in the cool of the shaded patio umbrellas and indoors in the café. Live "sing-along" music (yes, you can sing and eat ice cream) by Mellow Fellows added ambiance and playfulness to the afternoon.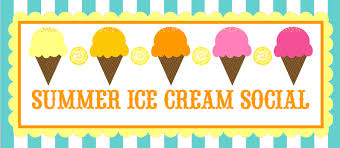 Next time we host Swing Masters, we'll set up a bigger dance floor to accommodate all the couples. A big favorite around town, Swing Masters always comes through with very danceable and toe-tapable music.
Japan came to the Village by way of a delicious dinner, fit for an emperor and empress! Our own culinary team put on a breathtaking and memorable Japanese dinner, which was followed by an evening of authentic Japanese dancing. Beautiful dress and graceful moves haunted the room as we were mesmerized by the lovely dancers. Contact our Marketing Department to learn how you can experience this level of entertainment.
This past week we also attended an evening performance at Music Circus, "The Hunchback of Notre Dame". That was our final Music Circus outing for the year, as we look forward to seeing the Sacramento Community Center's production of "The Sound of Music." If you'd like to go with us, contact our Marketing Department for possible trip openings.
Join Us for Gourmet Brunch Poolside Each Thursday
Thursdays, 7:00 - 10:00 am - until it gets too cold
Your breakfast will be hosted by our Marketing Department
Relax in the shade of a beach umbrella as you delight in a gourmet breakfast, prepared by our own award-winning chefs, along side our glistening pool. After breakfast, you're welcome to stick around for a game of Bocce on one of the nearby courts.
Coming up this week is a trip to the Stanford Mansion, followed by lunch at the Old Spaghetti Factory. Due to the interest of this popular trip, we created a second one September 27th. Want to go? Give our Marketing ladies a call.
Major trips in September As mentioned, we're returning for a tour of the Stanford Mansion on the 27th. We're also looking forward to Lunch Bunch at Il Fornaio and Dinner on the Town at Plan B (We do eat out a lot!), along with a day touring Travis AFB, and our final trip for the month is to Thunder Valley. Details will follow in future blogs.
Upcoming entertainment includes classical soloists Carley Neill and Robert Vann, with piano accompaniment. Not only are they truly magnificent singers, they look like they belong on the top of a wedding cake! They'll be here Friday, September 9th.
On Friday, September 16, we're delighted to host an amazing guitarist, Ashwut Rodriguez, playing everything from guitar classics to blues. Because of his unlimited talent, Ashwut will return on Friday, September 23 for our special evening Meal in the Life: Hispanic. Dinner and entertainment that evening will support this theme, so contact our Marketing teamto join us.

Watch this site to keep updated on where we're going, what we're doing, and how you can join the fun! You are invited to all the events, but space is very limited, so to attend, please to RSVP to Kim Strong at 916-774-7299. We hope to see you soon!