by Gae Ruddell, Activity Coordinator, Independent Living
You're invited to join us for Gourmet Breakfasts Poolside every Thursdays, until it gets too cold.
7:00 – 10:00 am Your breakfast will be hosted by our Marketing Department
Relax in the shade of a beach umbrella as you delight in a gourmet breakfast, prepared by our own award-winning chefs, along side our glistening pool. After breakfast, you're welcome to stick around for a game of Bocce on one of the nearby courts.
Major trips in September: As mentioned, we're returning for a tour of the Stanford Mansionon the 27th. We're also looking forward to Lunch Bunch at Il Fornaio and Dinner on the Town at Plan B (We do eat out a lot!), along with a day touring Travis AFB. The only trip this month we still have room on the bus for is to Thunder Valley. Our bus is full for all other September trips, but you now have an idea of the great places we visit. Watch this blog for upcoming trips we'd like you to go on with us.
We have a few tickets available to see "The Sound of Music" at a matinee, Thursday, October 27. Our Marketing team would be pleased to host this trip for you. 974-2000
Upcoming entertainment: Friday, September 9, 7:00 pm, classical singers Carley Neill, soprano, Robert Vann, tenor, and James Gentry, baritone, will be performing with piano accompaniment. These show-stopping talents will delight you with primarily light opera selections you're all familiar with.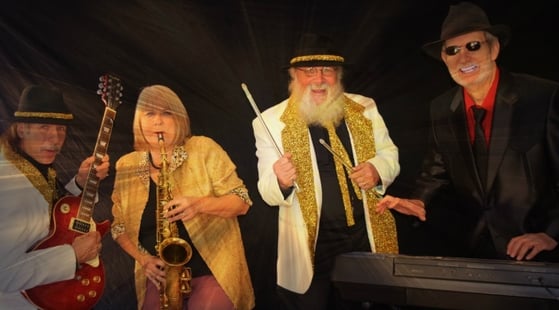 Crystal Image is offering an evening of all your favorite melodies on Wednesday, September 14, 7:00 pm. If you like dancing and easy-listening music, you're probably already familiar with this group. They're Sacramento favorites. Contact our Marketing Department to reserve your seat. 974-2000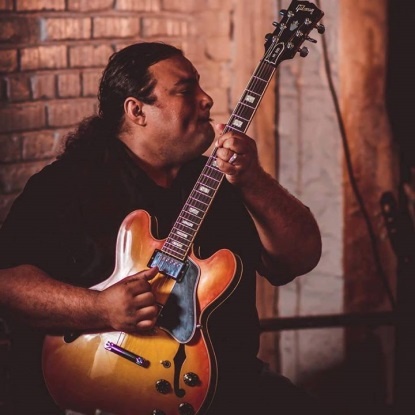 On Friday, September 16, we're delighted to host an amazing guitarist, Ashwut Rodriguez, playing everything from guitar classics to blues. Because of his unlimited talent, Ashwut will return on Friday, September 23 for our special evening Meal in the Life: Hispanic. Dinner and entertainment that evening will support this theme, so contact our Marketing team so you can join us.
AARP offers its safe driving class here at the Village on Saturday, September 10, 9:00 – 1:30. Whether or not you're a member of AARP, you welcome to take this brush-up class (the eight-hour original class is a prerequisite) to learn about rules of the road. Check with your insurance company – you may be qualified to get a discount on your fees after having taken this class.
Future plans include the grand re-opening celebration of our newly refurbished putting green, a Sock Hop, hosted by our Marketing Department, and a bus trip to the State Capitol to participate in the Walk to End Alzheimer's. We'll be looking for you!
Watch this site to keep updated on where we're going, what we're doing, and how you can join the fun! You are invited to all the events, but space is very limited, so to attend, we ask you to RSVP with our Marketing Department at 974-2000. We hope to see you soon!