This is the last week of October. Eskaton Village Carmichael is hosting fun fall events for the spooky month this week.
Friday, October 28th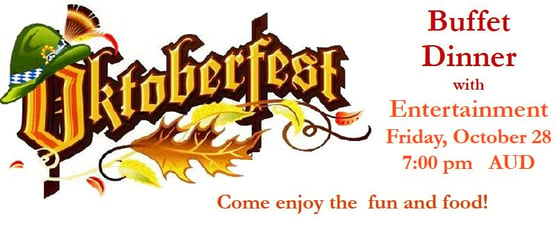 Enjoy traditional German food, music, dance and fun time!
Saturday, October 29th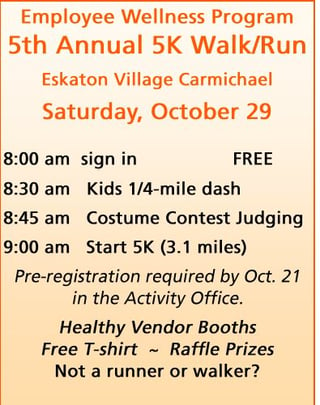 Residents, families, and Eskaton employees will gather together for 5K Walk and Run. Even if you are a runner or walker, you can still enjoy costme contests and health vendor booths.
Monday, October 31th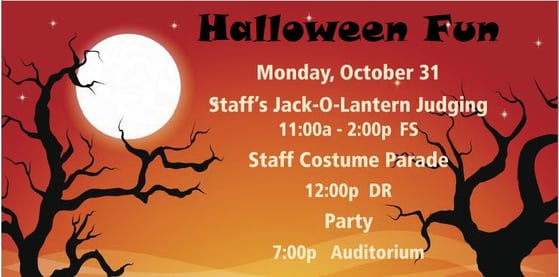 This is where the Halloween fun happens, so plan to stay engaged all day to have a very spooky time!
11am-2pm at Fireside Room: The first event is the Jack-O-Lantern contest. Staff will put their creations on display for you to judge.
12pm at Dining Room: The staff costume parade starts at 12pm at the Dining Room.Please plan to be in the Dining Room or the Dining ROom Foyer to watch the goblins and witches and surprise parade around for fun prizes,
7pm at Auditorium: The day will end with your big party with a costume parade and contest, refreshments, and musical delights from our favorite Halloween band, Melody Makers.

Follow us though a scary and delightful October, which includes our Halloween hijinks. You are invited to all the events, but space is very limited, so to attend we ask you to RSVP through our Marketing Department at 974-2000. We hope to see you soon!