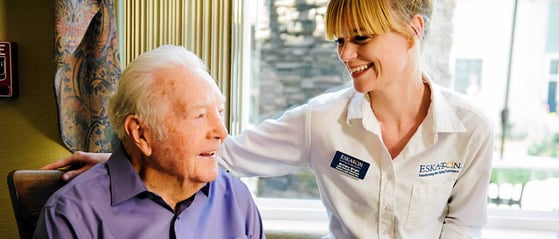 Many seniors fear losing their independence more than they fear death, according to an Aging in Place in America study. When asked their greatest fear, the highest rating at 26% was loss of independence.
This study is actually several years old, from 2007. A lot has changed since then.
Years ago, the only option was a nursing home when you needed skilled nursing care. Today, there are senior living communities for independent active seniors; assisted living for those who still want to remain independent and active, but need some daily assistance; at-home care; individualized memory care; and more.
The industry has answered the concerns of the Baby Boomers and majority population by providing the homes, services and lifestyles seniors today want.
When Should You Plan for Your Future
The thought of moving from your home or planning for future care may feel like you are losing some independence. But the truth is, most will likely become dependent on others at some point. Who will or already is cleaning out your gutters? Who fixes your leaky roof? Who will make decisions about your future medical care?
Being independent and active is the perfect time to take control and make the decision on where you want to live and what lifestyle you want. Have you seen the services and amenities available at senior living communities? Is there a reason to wait to enjoy the benefits? Is a there a reason to wait until health factors control where you live?
Gain Peace of Mind
You may find great comfort and peace of mind knowing you've planned and no longer need to worry about "what if." In addition, your children will likely appreciate that you have taken control early on, so they know the choices you want.
Never Too Young
You may find yourself wondering, "am I too young for this?" With today's many options in senior living, you're never too young. Senior living communities now offer biking trails, painting classes, golf courses, swimming pools, volunteer opportunities and more. You'll likely find yourself saying, "I'm now busier than ever before," and you'll be doing the things you love. And that's a proven key to keeping your body healthy, mind sharp and spirit young at heart.
Begin Touring
Check out independent senior communities to see what they have to offer. Many also have assisted living, rehabilitation, skilled nursing and more as part of the community. If you or your spouse ever needs care, you have options within the community where you already live and with people you already know.
You can enjoy an active, independent lifestyle now and have your future care needs already in place.
We invite you to come tour an Eskaton community and have a meal with us. To schedule a tour or for more information on senior living options, call us at 888-684-6554 or contact an Eskaton community directly.