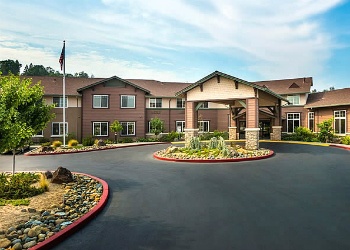 Being an independent senior is something to be proud of. You've continued to care for yourself as you've gotten older. However, you should take some time to think about your longer-term health. Although you're currently committed to wellness, do you have a plan in place if you slip and fall or get sick and need continuing care? By planning ahead, you can continue living with purpose.
What Are Your Options for Senior Care?
Discover the latest opportunities in senior living with this free eBook.
You have a variety of options for continuing care in the event you need it. Nursing homes are one such option. When you live at a nursing home, a dedicated team of nurses and other staff will care for you 24/7. They'll provide your lodging and food. You'll live among other seniors and engage in stimulating activities. If you need medical assistance, trained physicians are available to attend to you.
You can also try assisted living. You can enjoy a degree of independence as you live among other seniors. You'll typically have your own apartment and you'll be responsible for making your own food. However, medical staff are always around to help with anything you need.
An independent living community is a step up from assisted living, as you live life even more autonomously here. Older adults aged 55+ typically choose to live and retire in these communities, enjoying life among other seniors like themselves.
Home health care is yet another option. If you already have a house or you can live with an adult child, you may want to consider it. That adult child will likely hire a professional caregiver who can feed you, bathe you, and take you where you need to go.
How Should You Decide?
Your health should make it moderately easy to choose a means of continuing care. If you're an independent senior in good health, you have plenty of life options. You can receive care at home or move into an independent living community with older adults just like you. If your health starts to fail though, your choices narrow. You may need medical assistance often, in which case a nursing home or assisted living facility is best.
Why Choose Now?
Making long-term senior living arrangements benefits you in multiple ways. With nursing homes and independent living communities, there's an element of supply versus demand, with more people wanting to live in these facilities than can be accommodated. Life expectancy for baby boomers is also longer, meaning you have to plan for later in life than ever before. By planning now, you know that you're the one making the decisions about your future instead of anyone else.