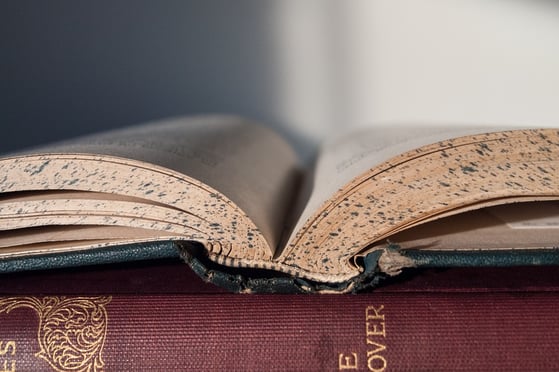 No matter your age - a toddler, a teen, 25, 65 or 90 - learning should never stop.
Lifelong learning leads to new skills, new experiences, new people, and an overall happier, healthier, more fulfilled life. During your retirement years, take time to invest in yourself.
What have you always wanted to try? Do you have a forgotten hobby would you love to dabble in again? Make your retirement your best years ever by enriching your mind and engaging in the things you want to do.
"Life is like riding a bicycle. To keep your balance, you must keep moving." - Albert Einstein
How to Keep Riding that Bike - Learning Never Stops
Pick your topic. Your choices are nearly endless. No longer is your choice dictated by a degree, career or your family's schedule. Pursue the areas that truly spark your interest. Want to join a book club? Play the guitar? How about trying the ancient Chinese art of Qigong?
Check out senior living communities for new opportunities. For example, Eskaton has a calendar of activities for its active senior communities, with many open to the public. Join in on a class of Qigong to learn the ancient Chinese health care system that integrates physical posture, breathing technique and focused intention.
Prioritize you. You've worked all those years and now have the time to do what you want, when you want. Fill your hours with learning opportunities that you find interesting, engaging and challenging. In the end, you'll also gain a sense of pride, accomplishment and satisfaction.
Focus on your mind. New experiences and learning opportunities keep the mind sharp. Along with looking into local classes and clubs, check out volunteer opportunities.
At Eskaton, we have an intergenerational program that places resident "buddies" in the local elementary schools to participate with students in arts and crafts, reading and more. The residents and students are learning, laughing and growing together. Now that's lifelong learning at its best.
Stay engaged. Joining a class, a new group or volunteering exposes you to new people and new friends. Staying healthy throughout life is more than just physical health; you must also stay mentally and socially healthy. Use opportunities for lifelong learning to meet new people and stay engaged.
At
Eskaton
, we believe the aging experience is unique to everyone, and so too are our rich variety of
signature programs
; whether you're interested in music, multi-generational programs or volunteering, the choice is yours at Eskaton. For more information about Eskaton,
contact us
at 888-684-6554.