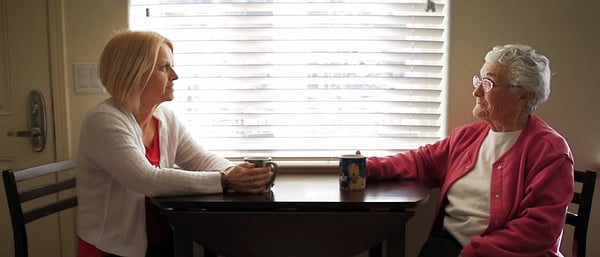 A common objection to senior living communities is the perceived cost. The resort-style amenities of a high quality senior living community can make the idea of living in one seem out of reach. But when you compare the true cost of staying in your home you may find that the cost gap is much smaller than you imagined. Elements such as home maintenance, renovations, transportation for medical care and the cost of in-home help can quickly add up if you choose to stay in your home.
Home maintenance
The costs associated with maintaining your home will never go away. Even if your home is currently in excellent condition maintenance costs will come up. Some of the maintenance costs will be predictable and regular. The real issue is the inevitable but sudden major home maintenance costs that arise. When you consider how home maintenance costs can add up it can make staying in your home very expensive. If you decide to move into a senior living community all of the routine and unexpected maintenance requirements are included in the cost of staying.
Home renovations
Renovating your house to accommodate your changing needs as you age can drive up the cost of remaining in your home. Decreased mobility is a common reason senior adults have to get major renovations completed. These renovations can include having ramps installed, widening doorways and overhauling bathrooms. A major home renovation can quickly drain your resources and make staying in your home a costly choice. If you choose to move into a senior living facility you can find one that is designed to accommodate your changing mobility.
Transportation costs
One of the accommodations you can find in a high quality senior living facility is accessible transportation. When you stay home, this is a cost you will incur on your own. If your mobility becomes limited it could mean that you have to invest in a handicap accessible vehicle or make arrangements to be picked up each time you need or want to go somewhere. In a senior living community that provides transportation, you will have easy access to the type of transportation you need.
In-home help
The expense of in-home help is another potential cost that can occur when you decide to stay in your house. This can come in the form of nursing, cleaning, linen and repair services. The costs you will incur on these types of services can grow over time as your needs increase. When you move into a senior living community these types of services are typically included in the price you pay for residency.
When you compare the true cost of staying in your home it can make moving into a senior living facility seem like more of a possibility. The reality is that the cost of these elements and your need for them will continue to increase over time. The inclusive nature of a senior living community will help stabilize your out-of-pocket costs by minimizing the possibility of additional expenses popping up.