Eskaton is honored to be recognized by the readers of the Press Tribune. We've received three awards: Best In-Home Care, Best Assisted Living and Best Senior Community. For the last 22 years, Gold Country Media has recognized local businesses in our region. The six newspapers publish a ballot during April and May each year. There are over 100 categories per publication. Votes are tallied and over 2,700 votes were cast in Roseville and Granite Bay in 2018. One of our winning services is Live Well at Home by Eskaton.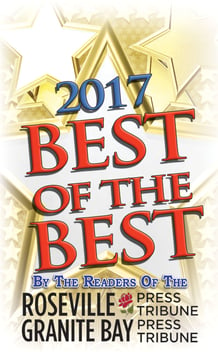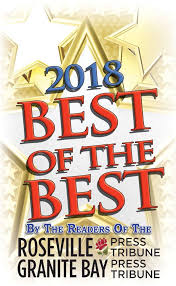 Live Well at Home by Eskaton, the home-care division of Eskaton, started in 2014 to bring Eskaton-quality non-medical home care to seniors wherever they call home.
Tom Bollum, executive director of Live Well at Home by Eskaton, became involved in senior care to make a difference in the lives of seniors.
"My grandparents lived into their 100s and my dad is now 99, so we are living the senior experience right along with our clients," Bollum said. "Our mission is to enhance the lives of seniors wherever they call home."
Bollum said Live Well is successful because of an emphasis on quality.
"We believe the best home care agency is the one with the most thorough screening process, 24/7 access and support by a team of healthcare experts, customized care plans, and the effective training and matching of caregiver and client all for an affordable price," Bollum said. "Eskaton is the largest nonprofit community-based organization serving seniors in the greater Sacramento area. As a caring community partner, we inspire a commitment to spreading our mission beyond our Eskaton walls."
Live Well at Home is different from others in the home care industry due to a focus on meeting and exceeding the needs of its clients and their families, Bollum said.
"We know how important the right care and assistance is in enabling our clients to be as independent as possible and remove the worry and anxiety from their families," Bollum said. "We care, we are accessible 24/7 and we truly want to make a difference, as what we do matters."
Giving back to the community is important.
"Giving back to build a vital region is a cornerstone of Eskaton," Bollum said. "We fervently believe in the significance of social responsibility for the health and wellness of all our constituencies and the betterment of the community."
The Live Well at Home team was thrilled to learn that they were voted the Best Home Care in Roseville.
"It is a testament to the enthusiasm and hard work of the almost 200 employees of Live Well at Home," Bollum said.
Courtesy of Roseville Granite Bay Press Tribune