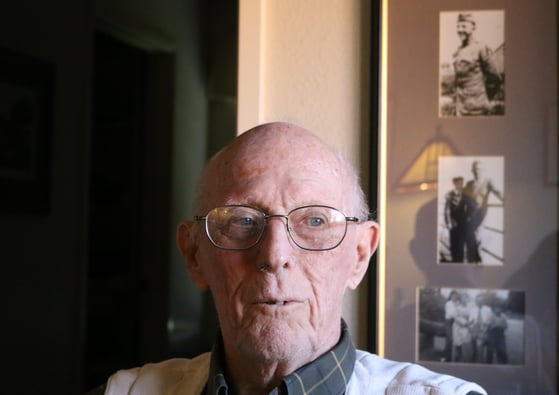 Army veteran Dave Andrews, 92 years old, is a resident at Eskaton Village Roseville where he has lived happily for the past two years. He moved to Roseville from Buffalo, New York, to be close to his daughter. Dave has a rich history filled with stories about his family and career.

Dave's father served in World War I and was a successful business man on Wall Street until the collapse in 1929. When World War II began, Dave enlisted in the Army after graduating high school in Bloomfield, New Jersey. He served in France and Germany. Although Dave didn't serve on the front line, as a member of the Mechanic Engineering Corps, he provided an equally important service as an auto mechanic. "Without these guys, the Army would have been unable to move around," said Dave of his fellow mechanics.

After his honorable discharge, Dave enrolled in Columbia University majoring in Industrial Engineering. It was at Columbia he met his wife, and upon her graduation, they married in 1950 before moving to Buffalo where they raised three children.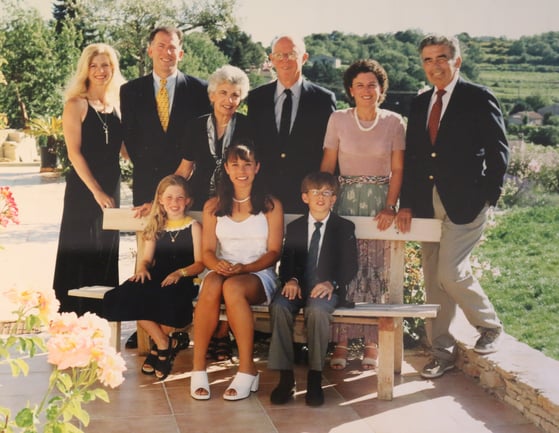 Dave and his family traveled to France

Dave became a structural engineer consultant to many companies, eventually becoming Vice President of Manufacturing in charge of five plants. He alternated his time traveling to Brazil, Mexico and three plants in the USA.

Dave says his secret to longevity is regulary exercise and his advice to young people: "Work, work work," he said with a smile.


Dave married his beautiful wife in 1950 after they both graduated from Columbia University