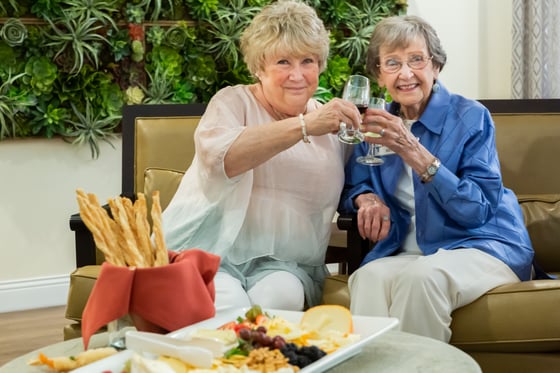 Choosing an assisted living community for your parents can feel like an overwhelming and dreaded task. Big changes are often difficult even when the end results are positive. Moving into assisted living can provide your parents with the care they need and an improved quality of life. Once you understand all that assisted living can do for your parents you will find it much easier to choose a community. In Sacramento, CA there are a number of high quality assisted living communities available to choose from. You can narrow the list by looking at the history of the community, the levels of care available, and the amenities offered to residents.
What assisted living offers
Assisted living can work for older adults with a wide range of needs. Some people in assisted living are very independent and only require help with a few areas such as medication management or minimal basic care. Others residents need a higher level of intervention with most or all activities of daily living (ADLs). If your parents fall anywhere within this range of needs then assisted living is likely a good option. In assisted living communities all residents have access to supportive staff 24/7. In addition, the burdens of caring for a property, preparing meals, and coordinating transportation are all removed from your parents' shoulders in assisted living. You will also discover that the best communities offer residents opportunities to interact with one another and engage their minds on a daily basis. Assisted living has a lot to offer your parents as they age.
How to choose an assisted living community in Sacramento
As you look through the options for assisted living in Sacramento, CA you will find that there are plenty to choose from. However, all assisted living communities do not offer the same quality of care, level of care, or amenities. You can start sorting through the options by looking at the public records of each community in your area. The California Department of Social Services has a resource to help you learn about each licensed community in the state. You can see the license status, evaluation reports, complaints, and citations of the communities in your area.
You should consider the level of care that your parents require as you search for an assisted living community in Sacramento, CA. As mentioned above, assisted living can work for a wide range of needs but each community is different. You need to get the specifics on the care offered at any assisted living you are looking into. You can read more about the levels of care offered at Eskaton assisted living communities here.
Other differentiating factors that can help you choose an assisted living for your parents include the features and amenities of the communities. Look closely at the extras that each assisted living in Sacramento offers to help you make a choice between the options. You can find communities that offer a long list of resort style amenities to residents. Find our more about assisted living: CLICK