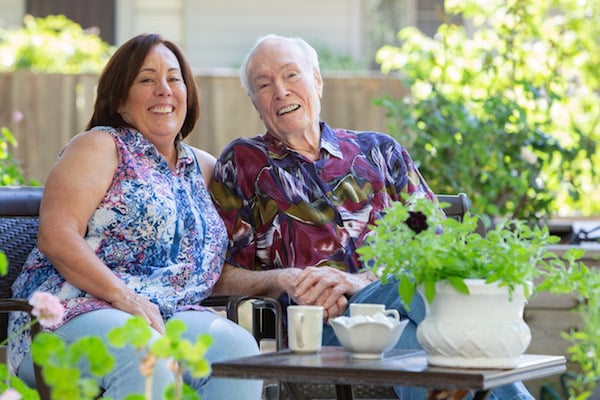 When it is time for your parent to move to a senior living community you will discover that there are a number of different types of communities available. The communities range from those that will allow your parent to live with a high level of independence to those that can provide assistance with all activities of daily living. The best choice is a community that has the resources to provide the appropriate level of care while allowing your parent to have a high quality of life. Two types of senior living communities that adult children often explore for their parents include assisted living and memory care. You can decide which one is best for your parent by learning about each type of community and comparing what they offer to meet the needs of your parent.
Assisted Living
Assisted living is a type of community that can provide your parent with some help while still allowing them independence. You will find that assisted living communities differ in the amount and type of help they offer. Your parent can get help with some activities of daily living (ADLs) that may become difficult as they age such as medication management and assistance with personal care tasks. In addition, there are some communities that can serve residents with mild to moderate medical needs. However, some types of medical needs are too complex to be handled in an assisted living community. You can read an in-depth description of the levels of care available at some assisted living communities here.
Memory Care
Memory care neighborhoods are designed to support persons' who are living with Alzheimer's, dementia, or some form of cognitive change. Dementia is complex and requires a person-directed approach to enable residents to live well in their new environment. Memory care communities are designed to meet the ever-evolving needs of people living with dementia. This design includes staff who are trained and knowledgeable about strategies of how to support someone living with dementia. In addition, the community has security elements in place to help ensure the safety of the residents. You can read more about the design of memory care communities here.
How to Decide
The way to decide between assisted living and memory care is to consider the current and future needs of your parent. If your parent is currently in good health and only needs minimal help then assisted living may be a good fit. If your parent is living with Alzheimer's disease and would benefit from additional support then memory care may be the best option to provide the care he or she needs now and in the future.
There is no one-size-fits-all answer or method to choosing a senior living community for a parent. You have to look at your parent's specific situation to help you determine the best fit. If you need more information as you sort through the options, Eskaton has a long list of online resources available.