Please join all of us in the Eskaton family in celebrating and recognizing National Volunteer Week! With the hard work and dedication of our volunteers, we are able to uplift and support thousands of older adults throughout Northern California and beyond. Many volunteers from all over the United States have joined the team of Eskaton volunteers as they served virtually and over the phone. Eskaton is very grateful for our volunteers who invest their time, talent and compassion in a variety of beautiful ways every year.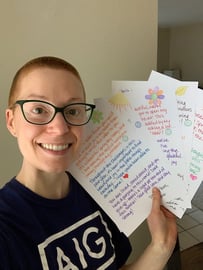 Established in 1974, National Volunteer Week is an opportunity to acknowledge the incredible impact that volunteering and serving those in need has on the strength and resiliency of a community. This week of recognition is our chance to salute the contributions of those individuals who give their time, knowledge and love to make a difference in the lives of others.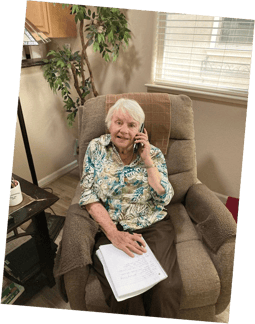 Thank you to all of our Eskaton volunteers, and know your efforts are appreciated beyond measure!
"I've been extremely grateful to work with Eskaton to create new virtual social experiences, including the virtual sing-alongs. It's so heart-warming to see older adults' days brightened through music and company."
Eskaton Volunteer, Dan Guo
If you're interested in learning more about volunteer opportunities with Eskaton, visit our website. You can also read about a volunteer's experience with Eskaton here.