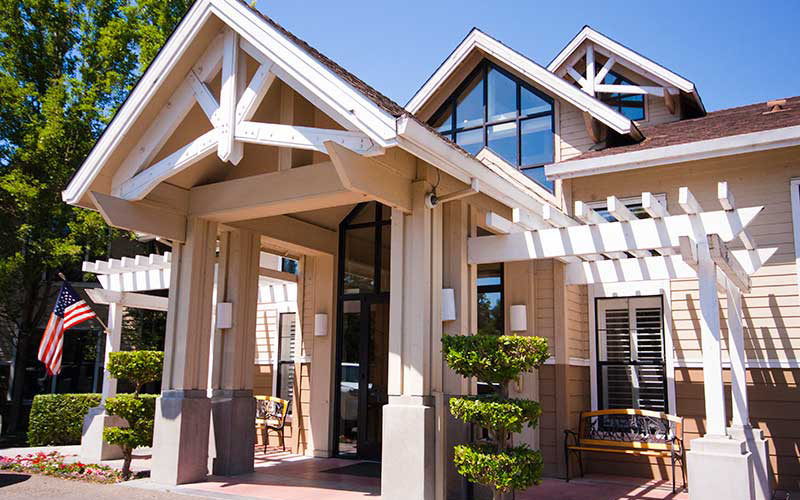 Making a decision about assisted living is a multi-step process. First, you have to decide if assisted living is the best option for you based on your need for care, your budget, and your lifestyle. Once you come to the conclusion that assisted living is the right choice then you have the task of finding a community. At every stage of this process you will have questions that you need answered. It is important to get your answers from reliable sources so you end up with accurate information. How do you find reliable answers to your questions about assisted living? You can start by talking to friends, loved ones, and/or acquaintances that have experience with assisted living. There are a number of reliable online resources that will provide you with answers to a long list of questions about assisted living. Finally, you can talk to the staff at the communities you are considering and schedule tours.
Talk to loved ones, friends, and acquaintances
One of the most reliable places to find information is from people that you know. Think about the people in your life. Do you know anyone who is in assisted living? Do you have a friend who went through the process of finding an assisted living community with their parent or other family member? If you do, these people can provide you with firsthand answers to many of your questions.
Look at reliable online sources
There is plenty of junk on the internet about virtually every topic. So, how do you know where to find reliable answers online to your questions about assisted living? In California you can start by visiting the website for the Department of Social Services. On this website you can find a list of the licensed assisted living communities in the state. You can also see reports, inspections, violations, and complaints that exist for any of the licensed assisted communities in California. This information can give you a lot of insight into the communities you are considering. Another reliable source of information about senior care online is the Genworth cost of care survey. You can look at data from this survey to see the average price of senior care in your region and find answers to your questions related to cost.
Talk to the staff at the communities you are considering
If you have specific questions about what is offered in assisted living it is best to go directly to the source. Schedule a meeting with a representative of the assisted living community or simply make a phone call. You will likely find that they are more than happy to answer any questions you have about assisted living.
Schedule tours of assisted living communities
Some of your questions can only be answered by visiting senior living communities. If you want to know what the rooms look like, if the food is any good, or if the courtyard provides tranquility you will only find those answers by making a visit. Taking a tour will also give you the opportunity to talk to staff and potentially residents of the community. These interactions can provide you with a lot of insight about the communities you are considering.
or for more information on the topic of assisted living click here: