Established by the National Center for Assisted Living (NCAL) in 1995, National Assisted Living Week celebrates the residents, care partners, volunteers, families and communities of this important component of senior living and services. Held annually in September (typically starting with Grandparents Day), this week-long celebration was established to highlight the vital role assisted living plays in the care and support of older adults and those with physical or cognitive challenges.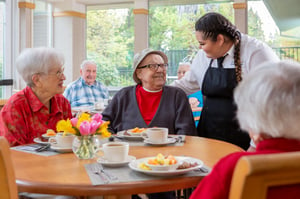 Intended to honor both residents and staff, National Assisted Living Week is an opportunity for senior living organizations to commemorate the incredible bond between care partners and those they serve, reduce negative conceptions regarding senior living, and to educate the greater public about this particular type of long-term care. It is also a chance for communities to showcase the amazing commitment and devotion exhibited by their care partners, particularly in a year where a public health crisis is of primary concern.
This year's theme, 'Caring is EssentiAL,' directs attention to the
incredible care provided by essential caregivers in a time of significant crisis. With the arrival of COVID-19, healthcare workers have become our first and only line of defense against an illness that threatens the entire population. Those who care for older adults are particularly valued at this time, as they work tirelessly to protect our most vulnerable population.
Depending on CDC recommendations and state guidelines, celebrating National Assisted Living Week might look a little different this year, but there are still a lot of ways to celebrate the senior care partners and older adults in your life! Take a look at some of these ideas from Senior Living U to get you started.

• Organize a family caravan to drive by the community and say hello. Bring special signs, decorations, etc. to celebrate your loved ones and their care partners!
• If you're not able to visit indoors, arrange to have a window visit with your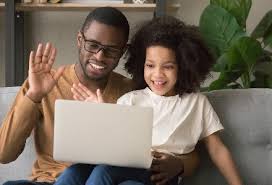 loved one. Community staff can also help to facilitate a Zoom or FaceTime call with them.
• Chalk their walk. Write fun messages to your loved ones and community staff on the sidewalk to give them something to smile about. Put them outside their windows or on a walking/frequently traveled path.
• Bake cookies and create cards for the residents and essential workers at your community. Although delivering them is a nice touch, don't be upset if you've got to leave them outside or at the front desk. Safety first!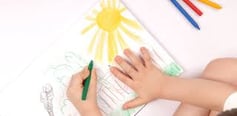 • Encourage your family members, friends and others in the community to send notes of love and encouragement to the residents and gratitude to the staff.
We hope all of you find some way to celebrate the incredible men and women who care for and support our community's aging population this week. Remember – even though National Assisted Living Week is just 7 days long, we can honor and acknowledge the vital contributions those in the industry make in the lives of older adults every day.