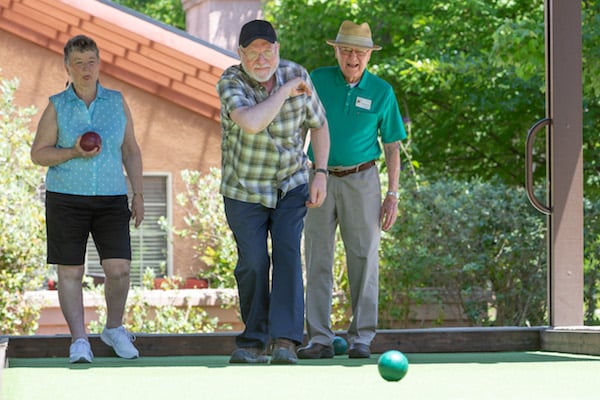 Making the decision to move into assisted living will require effort, time, and a lot of thought. Your experience will be unique but there are certain factors that everyone should consider when thinking about assisted living. Three of the most important factors you should consider as you look into the possibility of assisted living include your needs, the options in your area, and affordability.
Your needs
The first factor you should consider when thinking about assisted living is your current needs. Is assisted living the best choice based on your needs? In order to determine this you have to compare your needs to the services offered in assisted living. In assisted living you can get help with activities of daily living (ADLs). If you are having difficulty doing ADLs on your own then assisted living may be the best option. Examples of ADLs include feeding, dressing, grooming, bathing and toileting. Difficulty with many of these ADLs is related to issues with mobility. If your mobility has gone downhill then you may struggle to move around your home to complete tasks such as meal preparation, standing in the shower, balancing while dressing, and getting to the bathroom quickly enough to avoid accidents. Forgetfulness, fatigue, and loneliness can also impact your ability to complete ADLs. If any of these issues sound familiar then assisted living may be a good option in your situation.
Options in your area
The second factor to consider is whether or not there is an assisted living community that fits your needs in the area you want to live. If Northern CA is the area you want to stay in then you have a number of options to look at. You may even find that there is an overwhelming number of options if you use a broad search. Keep the radius small as you begin your search to avoid getting overloaded with choices. If you find some good options nearby then obtain more information on those by looking at their website, reading online reviews, talking to a representative, and by scheduling a tour. Another way to narrow down your options is to find a top notch provider that offers communities in a variety of locations. For example, Eskaton has 30 communities in Northern CA that serve a wide variety of residents. Currently, twelve of those communities offer assisted living options for residents. If you find a group of communities that provides the level and consistency of care that you are looking for then you can focus your search on communities within that group. There is no shortage of assisted living options in Northern CA so you should be able to find a place that meets your standards and needs.
Affordability
Cost is always an important factor to consider when thinking about assisted living. The first step in the process is to learn what you should expect as far as pricing is concerned. You can look at the average costs of assisted living, in-home care, and other types of care in California here. Once you have an idea of what assisted living should cost in your area you can start looking at your options for paying that cost. Keep in mind that once you sell your home and move you will have fewer expenses. Costs like property taxes, home owners insurance, utilities, and home maintenance will go away when you transition into assisted living. Use this cost comparison worksheet to get a clear idea of what you will pay for in assisted living compared to staying at home.
There is an abundance of information available online about assisted living. Use the three factors mentioned above to help you with your research and ultimately your decision making. For up-to-date and reliable information about assisted living in Northern CA you can visit the Eskaton blog and resource page.