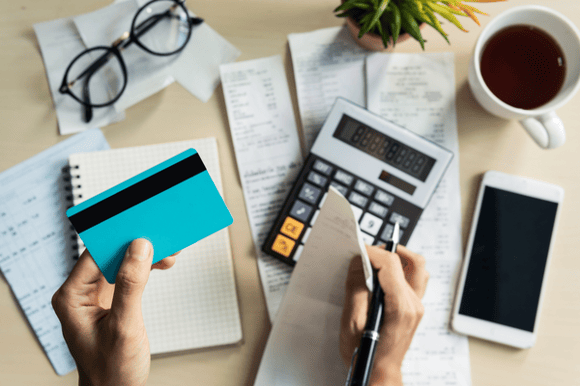 The true cost of care for your aging parents is determined by a number of factors. One of the biggest elements that impacts this cost is the type of care you and your parents choose. Each potential option for senior care comes with its own set of costs. You have to decide which ones you are willing and able to pay. Two popular options for care include staying with family and moving into a senior living community.
Staying with family
Many adult children consider moving their parents in as they age in order to take care of them and potentially save money. If you are thinking about this option there are a number of benefits. If you have extra space in your home your parents can stay with little to no added drain on resources. The increase in electricity and water usage will likely be minimal in terms of additional costs. Furthermore, your parents will have the benefit of being around you and your family more often simply because of proximity. Seeing family regularly can boost their mood and overall wellbeing.
As you consider moving your parents into your home it is important to realize that there are some costs related to this option. If your parents' physical needs begin to increase you may have to take time off of work to help them or hire in-home nursing care. Both of these options can quickly add up. You also need to think about the costs related to transportation. If your parents are unable to drive you will have to coordinate ways for them to get to and from doctor's appointments and any other activities they want to be involved in. The cost of caring for your parents inside your home can quickly add up when their health begins to decline. If you are considering this option be sure and make a contingency plan for their care once it becomes too much for you to handle on your own.
Moving into a senior living community
There are a number of reasons to consider a senior living community for your parents. You can find a community that can cater to your parents' current and future needs. Independent living communities offer freedom and a long list of amenities to seniors who are in good health. Assisted living provides the level of autonomy that your parents can handle and helps in any area where they require assistance. Memory care and skilled nursing communities are designed for seniors who need care available to them around the clock. No matter where your parents land on the spectrum of physical and cognitive health there is likely a community that will fit their needs. Beyond caring for their physical needs, senior living communities also offer ample opportunity for your parents to engage socially and mentally in a wide range of activities.
The cost of moving your parents into a senior living community is impacted by a number of factors. The community you choose and the level of care your parents need are two of the main factors that determine price. According to a survey by Genworth, the average cost of assisted living in California is $4,500 per month. This number may seem prohibitive at first but you must consider what it includes. This price includes housing, physical care, transportation, and a long list of amenities. You can compare the cost of keeping your parents at home to the cost of a senior living community by using the cost comparison guide provided by Eskaton.
The needs of your parents will continue to evolve as they age. You must consider this reality in order to determine the true cost of caring for them. Finding the option that provides your parents with the care they need and fits within the budget can be a challenge. But, ensuring that they are cared for as they age is worth the effort you will spend exploring options and calculating costs.