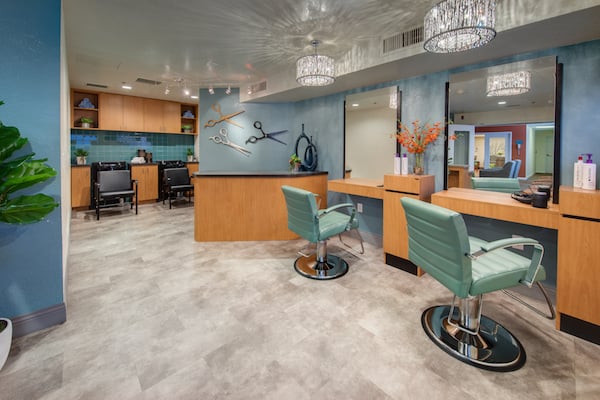 Moving to an independent living community comes with a number of benefits. Many people look forward to the freedom that comes with never again having to deal with household tasks such as lawn care. The practical benefits of moving to an independent living community are easy to see. But there are a few unexpected benefits that people often enjoy when they decide to make the move. These include peace of mind, new relationships, and luxurious amenities.
Peace of mind
Moving from a house to an independent living community can provide you with added peace of mind. Many people find that they feel a huge sense of relief once they are no longer burdened with housekeeping, home maintenance and the woes of homeownership. In addition, moving into independent living can come with a sense of safety. In an independent living community, there is staff on duty around the clock, giving residents' and their family members peace of mind.
New relationships
New relationships are another often unexpected benefit of moving to an independent living community. Independent living communities provide residents with opportunities to meet and interact with others on a daily basis and decreases your risk of social isolation. These interactions can occur in the natural flow of the day as residents dine and move about or it can happen in scheduled events or programming. Independent living communities offer residents a wide range of organized opportunities to find new hobbies, new interests and build new relationships.
Luxurious amenities
Elder adults are often delighted to learn about the luxurious amenities offered at some independent living communities. These amenities can include restaurant-style dining, fitness classes, cultural experiences, and so much more. Oftentimes residents discover new interests as they explore the amenities offered at a top-notch independent living community. The exact list of amenities will vary depending on the community but at the best communities there is truly something for everyone.
Independent living communities have a lot to offer people who are thinking about making the move. These communities provide residents all of the freedom they desire while also giving them assistance when needed. This design allows elder adults to remain independent while having the peace of mind that support is available if needed. In addition to peace of mind, new residents at an independent living community will have the opportunity to develop relationships and explore luxurious amenities. These unexpected benefits of moving to independent living can help residents transition into their new life much more quickly and easily. If you want to explore the benefits of independent living further, you can read more about the features and services here.