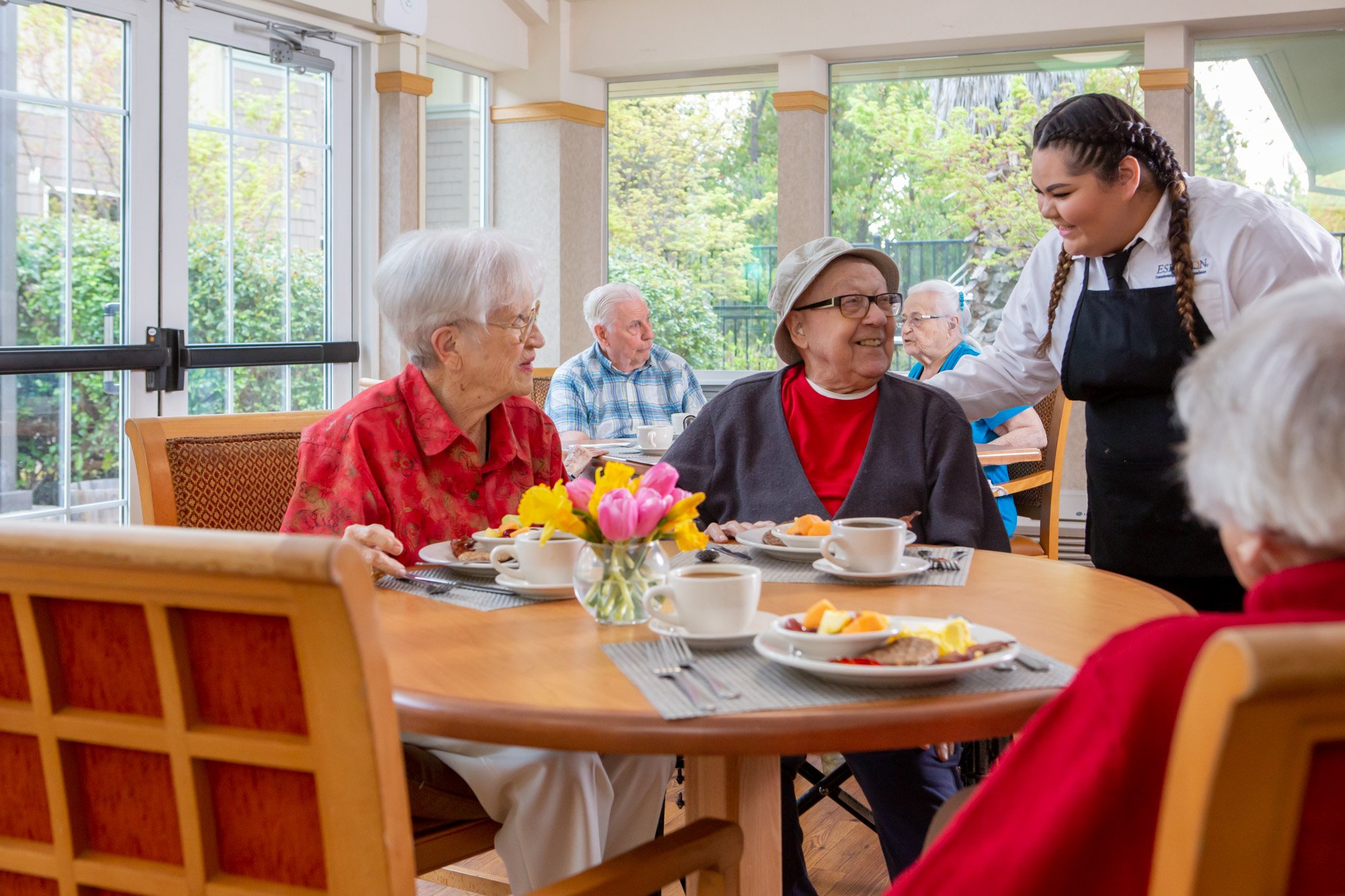 When you start to look at your options for senior living you will find that there are several different types of communities. Understanding the differences between the community types will help you determine which one is the best fit for you. For older adults who are still active two of the top options are independent living and assisted living. Both of these options have unique features to offer residents. Taking some time to learn about independent living and assisted living will give you the information you need to compare the two and make a choice.
Independent living
Independent living is an option for seniors who need little to no assistance with activities of daily living (ADLs). In independent living, residents live in a private apartment with a kitchen or kitchenette. This empowers residents to maintain the same level of independence they would have at home without the additional responsibilities of caring for a property. If there is ever a time when assistance is needed residents have access to help from the staff at the community. Factors such as maintenance, repairs, and housekeeping are included in the price of independent living. Many independent communities also offer amenities like restaurant style dining and a full calendar of recreational events. This is the best of both worlds for independent seniors. The pressure and responsibility of caring for a home is removed without sacrificing independence in other areas.
Assisted living
Assisted living is designed for people who need some help with ADLs such as medication management, personal care, eating, and getting around. In assisted living, residents live in private or semi-private apartments with access to staff around the clock. Meals are prepared and served in a restaurant-style setting or in-room if preferred. The level of care that residents receive in assisted living is individualized to meet their needs. Assisted living is a great choice for older adults who need some help but want to continue to life an independent lifestyle.
Choosing between independent and assisted living
Your current and future needs will help you choose between independent and assisted living. If you are currently able to go through your day to day activities without assistance then independent living is a viable option. If you need daily help with certain activities then assisted living may be the better choice. You can recruit your family and doctor to help you think through the two options. They may be able to provide you with additional insights to help you make this important decision.
Independent living and assisted living are both great options for active seniors. One of the best ways to decide between the two options is to go visit each type of community. You can schedule community tours to learn more about what each has to offer at Eskaton.org.
or for more information on the topic of assisted living click here: